Mrs. Brown's Boys actress was banned from boarding her flight
Fiona Delany, 35, who plays Maris in Mrs Brown's Boys was not allowed to board her flight from Glasgow to Dublin.
The actress, and daughter of comedian Brendan O'Carroll, is currently 36 weeks pregnant and was told she was too far along in her pregnancy to board the flight.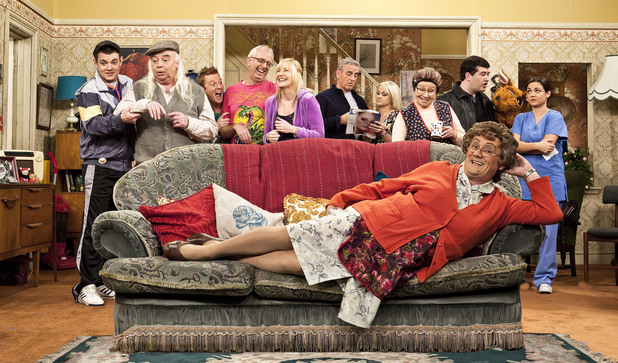 She told the Irish Sun that she had a letter from her doctor which said she was "fit to fly for the month of September."She said that it was not until she was at the foot of the steps leading to the plane that she was told she could not fly.
"I got as far as the tarmac before I was stopped at the steps of the plane. It was the captain in the end who ultimately called it".
The mom of three was in Glasgow for the filming of a live episode of the Dublin based TV series.She explained that had even taken certain measures to ensure her travel was not disrupted:
"I even had my solicitor with me, who said I would sign a waiver relieving Stobart Air of any responsibility if I did have any problems while flying but they still refused."
She said the situation is "mad" in that she was allowed to fly from Dublin to Glasgow two days previously but they stopped her trying to board her return flight.
In order to get a return flight, between airfare and taxis Fiona had to pay an additional €873. Aer Lingus Regional have released a statement since the matter has been made public:
"Aer Lingus Regional does not permit passengers who are over 36 weeks pregnant to fly. This is in the best interest of the health and well-being of our passengers.
This policy is clearly outlined in the terms and conditions that all passengers must accept in advance of flying."