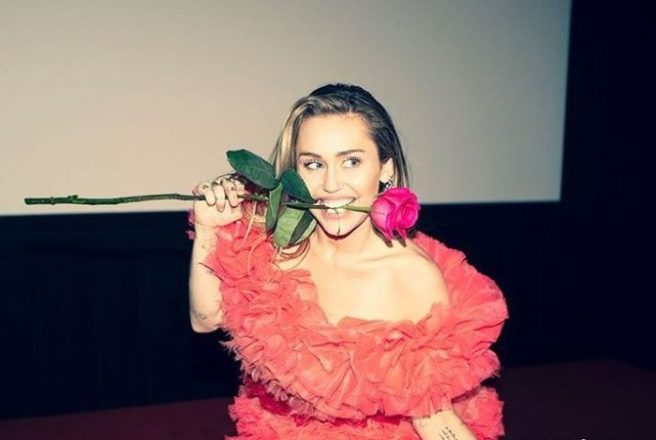 Miley reveals the moment she knew Hannah Montana was over forever
Hannah Montana played a massive role in our lives during those awkward, pre-teen years. The show ran for five pop-filled years and we still remember every single word to Best of Both Worlds. The show brought us so much joy, many laughs, taught us about friendship, first love and fashion.
We all certainly went through a phase of wanting to dye our hair blonde, just like Hannah's. Actress Miley Cyrus quickly became an idol and icon as the show grew in popularity year after year.
She will undoubtedly always be associated with her Disney character, but in recent years, the musician has worked incredibly hard to shed that cookie-cutter, wholesome image she had to portray during the years she spent as Disney's golden girl.
In a recent interview with ELLE, Miley opened up about the moment she realised she couldn't continue being Hannah Montana.
She told the publication that she knew it was time to put away the glittery microphone and blonde wig once she reached her late teens.
"I did once I was 18 because it felt ridiculous. The minute I had sex, I was kind of like, I can't put the f**king wig on again. It got weird. It just felt like I was grown up," the singer said of her time on the show.
"One time I went backstage at Disneyland, and Peter Pan was smoking a cigarette. And I was like, "That's me. That's the kind of dreams I'm crushing." That's how everyone felt with the bong video, but I'm not a Disney mascot. I'm a person," the Nothing Break Likes a Heart singer added.
Miley has released hit after hit since her Hannah Montana days. She has shown the world that there's more to her than that bubbly, singer who pranced around the stage singing her 'Old Blue Jeans'.
Since releasing hits like We Can't Stop, Malibu and Mother's Daughter, Miley has proved that she is a serious musician and no longer one of Disney's popstar puppets.
"I think now I actually have the respect that I want. When I walk into a room, people may think, "Okay, she gets her tits out." But they also think, "But she's got a f**king sick voice," and that's all I care about," said Miley.