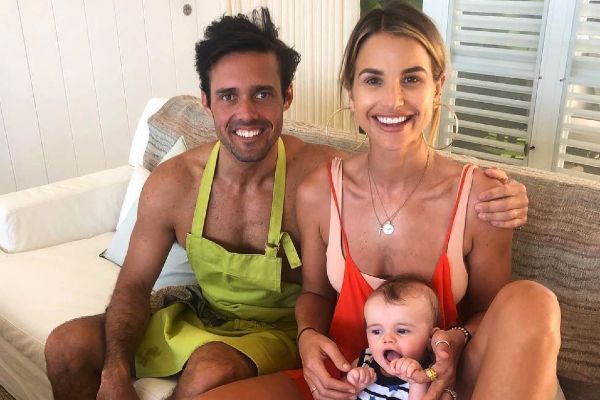 'I'm obsessed': This is how many kids Vogue Williams wants
Vogue Williams has gotten candid about how many kids she wants with her husband Spencer Matthews.
The DJ, presenter and model appeared on Lorraine where she discussed how large a brood she wants, four months after she welcomed her first child, Theodore.
The 33-year-old said, ''I'm obsessed with him, I would say yeah maybe three more, if we get to three maybe we'll see about the fourth.''
She continued, ''It's the most amazing thing in the whole world, he falls asleep around seven and we go and look at him. Spencer's home with him today.''
Vogue also opened up about the success of her and Spencer's show – Spencer Vogue and Baby Too – which has gotten a hugely positive response from fans.
She sad, ''We were kind of surprised because you are worried, I was so nervous when it came out, when we got the reaction we did we were delighted that people love watching our little family.''
She continued, ''They kind of filmed what was happening, we weren't worried about our relationship coming across badly because we don't really argue.''
She added, ''If we were going to do the show were going to do it properly, we didn't want it to look fake or manufactured.''
We loved the show and think that they come across as such a great couple.