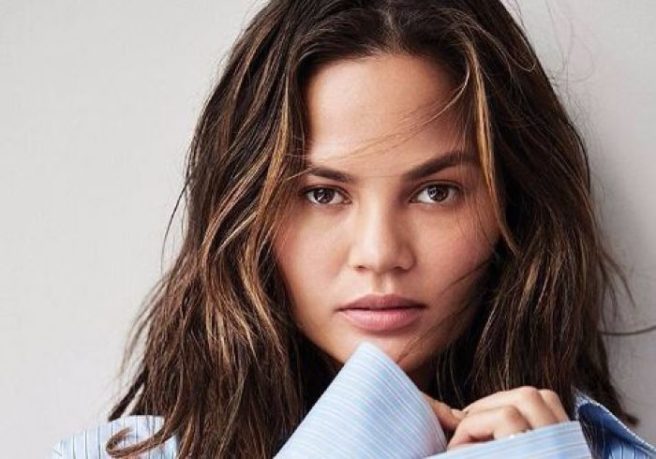 'I'll just say it' Chrissy Teigen shares depression struggle on Instagram
In an Instagram post which has amassed almost 100,000 likes in just 15 minutes, Chrissy Teigen has revealed that she has been suffering from postpartum depression.
Alongside a black and white shot of herself, the much-loved model thanked Glamour magazine for allowing her to share her experience, and told her followers that she is relieved to have been able to open up about the issue.
31-year-old Chrissy, who welcomed baby Luna in 2016, wrote: "I'll just say it: I have post partum depression. So much love to @glamourmag for letting me share something that was eating me up inside for months and months."
While acknowledging her popularity on social media, Chrissy admitted that she was apprehensive about sharing her experience despite her notably candid demeanour.
"One of the most amazing things about social media is the ability to interact candidly with friends and fans and it felt so weird knowing what I was going through but not really feeling like it was the right place to speak on it," she wrote.
"I've always felt genuinely close to all of you and I'm insanely relieved you now know something that has been such a huge part of me for so long."
In the essay published in the popular magazine, Chrissy wrote: "I know I might sound like a whiny, entitled girl. Plenty of people around the world in my situation have no help, no family, no access to medical care."
"I can't imagine not being able to go to the doctors that I need," she added.
Chrissy's post has been inundated with messages of support from fans and followers, with one writing: "I felt so bad that you felt the need to apologize because you're "famous" which is bs because you're still human and allowed to have a mental illness."
While she still has 'rough days', Chrissy insists is improving every day.