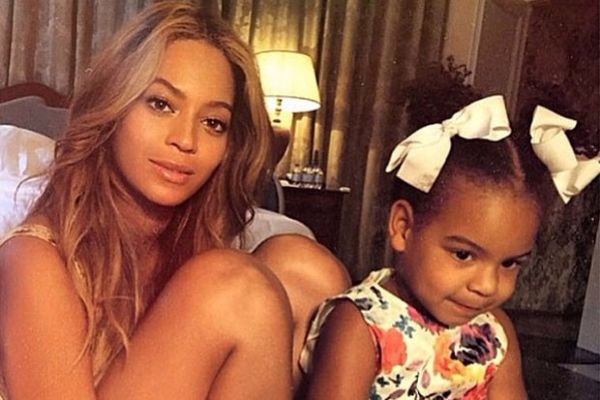 Identical: Beyonce posts the cutest side-by-side of her and Blue Ivy
Beyonce's Instagram is an insight into her glamorous travel and family filled life.
Scattered among her iconic and put-together outfit shots and pregnancy homages, are pictures of her gorgeous little girl Blue Ivy.
Blue is often said to resemble her parents equally, but Beyonce has shared a side-by-side snap h herself at Blue's age, alongside a Paparazzi picture of Blue, which prove that she really is Bey's little doppelganger.
'Someone made this comparison of me at age 7 and Blue at age 7,' the singer posted.
'My baby is growing up.'
The first snap shows Beyonce sporting her beautiful, natural hair and smiling an adorable gap-toothed smile (it looks like someone had just had a visit from the tooth fairy).
Blue is currently 7 years old, as outlined in the post – which she turned on January 7th of this year.
The post is completely different from Beyonce's usual style of social media posting – as only one image is used, and Beyonce generally likes to upload collages of a mix of pictures and videos.
The fact that the photo has a caption is also rare.