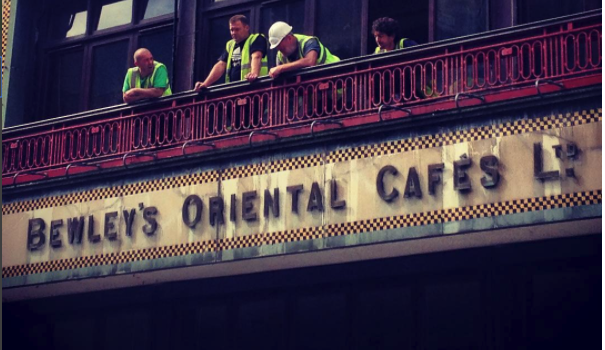 Dublin's Bewley's Café will finally re-open to the public next month
A newly refurbished Bewley's Café is set to open its doors on Dublin's Grafton street just in time for Christmas.
The much-loved eatery closed in February 2015 to make way for a €12 million revamp and now it look like a date had finally been set for its grand re-opening.
It was originally thought the renovations would only take six months, though the project was later extended, and according to reports the cafe should be up and running by early November.
According to The Sunday Business Post, the legendary Dublin establishment will play host to a new chocolate factory and bakery.
It will also have the capacity to cater for up to 500 diners.
Something lovely to look forward to. Side entrance of Bewleys, due to reopen early November. pic.twitter.com/yXBFSykgtI

— joan cooke (@joancooke5) October 21, 2017
While the upstairs theatre has been entirely rebuilt, the building exterior and stained glass windows designed by Harry Clarke have been restored.
We can not wait to drop in for tea and chats, just like old times.
Feature Image: Instagram
Oh, and one more thing while we have you! Don't forget that you can catch up on all your favourite shows for free for a month right here, so sign up now!