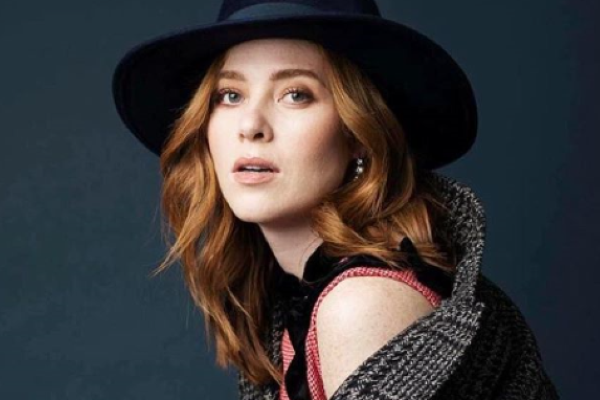 Angela Scanlon is all of us talking about an Irish Christmas
She looks like an Irish cailin if there ever was one.
And now Angela Scanlon has shown us all how much her homeland means to her.
The 34-year-old had posted on her social media about the annual heading-home-for-Christmas and it's made us all a little proud of our country.
The TV presenter might hail originally from County Meath but she has called the UK her home for a number of years now.
However, that all changes when it comes to Christmas.
Angela took to Instagram to post a stunning image of her sitting somewhere on the Wild Atlantic Way, looking out at the sea.
She captioned it, ''We're not quite there yet but that trip home for Christmas is one of my favourite of the year. Excess baggage, mammoth to-do lists, frantic meet-ups, lingering hugs (sounds creepy) and pints in Grogan's.''
She continued, ''And then…QUIET. After a few days eating my weight stuffing and penny sweets I get cabin fever and need OUT! Cliff walks and forest rambles and 50 shades of green. I feel like an American tourist let loose.''
Her followers couldn't agree with her more and the comments section was buzzing with how great the Emerald Isle is at this time of the year.
One said, ''Sure we can't help it! The more we're we're away from the aul sod the more we long to return!'' followed by a shamrock and green love heart emojis.
While another wrote, ''Ireland at Christmas is the best and my favourite place!''
Angela has welcomed her first baby this year with her husband Roy Horgan – a little girl named Ruby, who will celebrate her first birthday in February.
We're sure Christmas in Ireland will be even more special than usual this year.