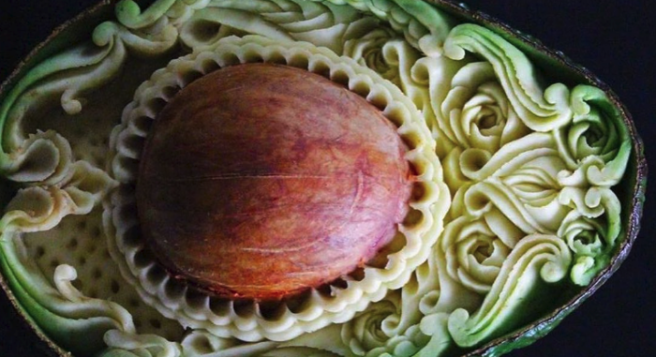 Your next Insta obsession: This avocado art is pretty spectacular
Avocados now make up 90 per cent of a millenial's diet.
We joke. But really, they're everywhere now, and some people are even making lattes out of them.
And just when we thought the obsession with avocados was over, we find this avocado art.
It's seriously impressive.
Australian-based carving artist, Danielle Barresi, has recently become Insta-famous due to her avo-art, and honestly, we can't get enough of it.
Many other artists have now followed in Danielle's footsteps, and it's pretty impressive work:
Pretty cool, indeed.