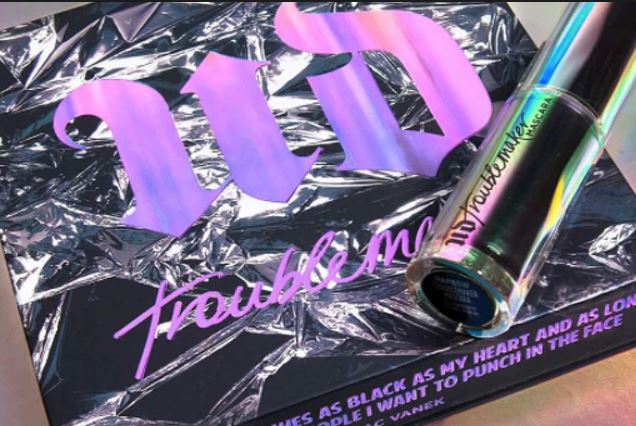 Urban Decay has an amazing new palette, and we NEED it immediately
It would seem as though every week, we are introduced to a new (and usually fabulous) eyeshadow palette from our favourite brands.
And as much as we adore setting eyes on gorgeous new cosmetics from International brands, we can't deny the fact that some are better than others.
Whether we like it or not (but we do), Urban Decay are, without a doubt, the leaders of the pack when it comes to eyeshadow palettes.
Back in 2010, Urban Decay changed the eyeshadow game forever, and frankly, they have been nailing it ever since.
I can safely say that I adore every single palette they release, from Naked 1 to their Alice In Wonderland collaboration – we simply cannot fault them!
That brings us to our main point – Urban Decay are blessing us with a new eye shadow palette, and it is DIVINE.
The Troublemaker palette is set to be released specifically to compliment the brands amazing Troublemaker mascara.
This palette features 10 GORGEOUS shades including a half-pan duo right in the middle of the tray. There is a shimmering burgundy and an olive green metallic shade that are the most autumnal and holiday-perfect colours we've ever seen!
The new Urban Decay Troublemaker palette will be available on November 16th for $39 (so roughly €35).
We'll be waiting with bated breath!