Unlikely friendship? Tyga and Brooklyn Beckham party together
It looks like Brooklyn Beckham may have found a new friend in… Tyga.
The rapper and model were spotted partying at the Interscope House at Coachella yesterday.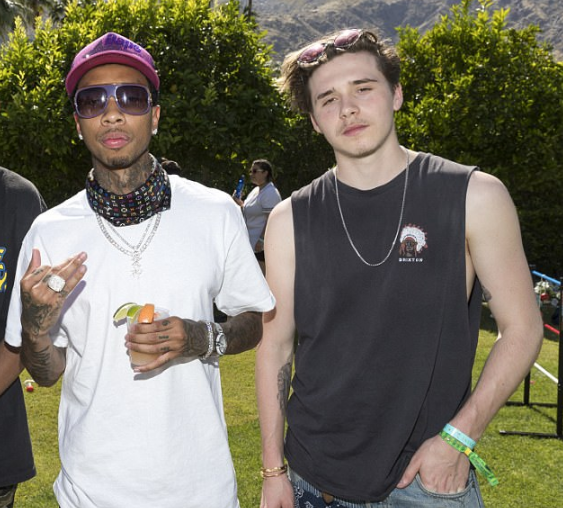 It was only a mere few days ago that Tyga got arrested in LA for having paper plates on his car, but it looks as if he was bailed out and headed straight to the music festival.
On the other hand, Brooklyn has spent the last few weeks in LA, where he went to renowned tattooist, Mark Mahoney, to get his first tattoos.
Brooklyn also shared a photo on Instagram last night of the crowd at Coachella.
According to The Daily Mail, they pair enjoyed some male bonding time at the festival.
We wonder what David and Victoria think about their son's new friendship…
Images: Getty for Interscope
Oh, and while we have you; don't forget to have your say in the inaugural SHEmazing Awards this May! It's time to vote, and you can do it right here!