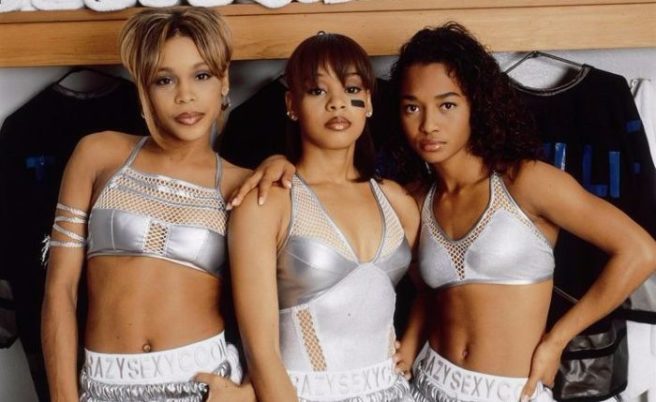 TLC are BACK from the 90s with a seriously nostalgic new song
Calling all 90s fans!
TLC have dropped a new single Way Back, and the nostalgia is nearly too much.
The song is from their upcoming album, which has yet to be named. This album is reported to be their last.
iHeartRadio premiered the track on yesterday, and the smooth, 90s vibes are strong.
"It's been a long, long time coming," are the opening lyrics to the track, which seems pretty apt.
The girl band turned to a Kickstarter campaign to fund the new album, raising over €405,041.00 for the project.
I love #TLC new song Way Back! I was nervous as hell but THEY DID THAT! It feels the 90s again! #demtlcgirls @TheRealTBOZ @officialchilli pic.twitter.com/jQhfg0Lqs3

— Babyboy Podcast (@BabyboyPodcast) April 13, 2017
"The album date is firm, June 30th is the release of the new TLC album that you made happen," reads a statement on the Kickstarter page.
The band are also taking to social media, to ask fans what the album should be called.
Out of these 3, what one do you think would be the best album title?

— TLC|we.back (@TheReal_TLC) April 10, 2017
So, while we have you; don't forget to have your say in the inaugural SHEmazing Awards this May! It's time to vote, and you can do it right here!