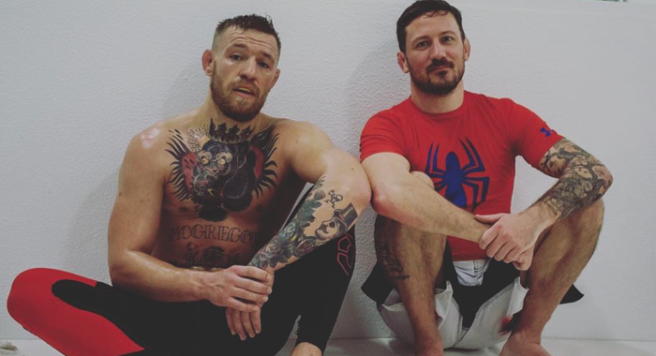 This girl wrote to John Kavanagh, thinking he was a bus company
We all know John Kavanagh as the man who coached Conor Mcgregor to UFC fame.
He's also the older brother of Snapchat star, James Kavanagh.
However, one woman believed he was the owner of J.J. Kavanagh bus services, and decided to email him about coach times.
A woman called Áine messaged the MMA coach on Facebook, asking for very specific time tables:
Oh my god I just emailed Coach John Kavanagh thinking it was a travel company, I am getting sick pic.twitter.com/x817SOiLLa

— Áine Leen (@leenthefeen) May 26, 2017
Understandably, John has an automated response because of all the McGregor questions he receives, and it wasn't until that automated message came through that Áine realised her mistake.
John noticed her message however, and had to reply:
He wrote back and I'm mortified! pic.twitter.com/0sQQcP8KB9

— Áine Leen (@leenthefeen) May 26, 2017
Brilliant. We wonder if anyone else has ever made this mistake!