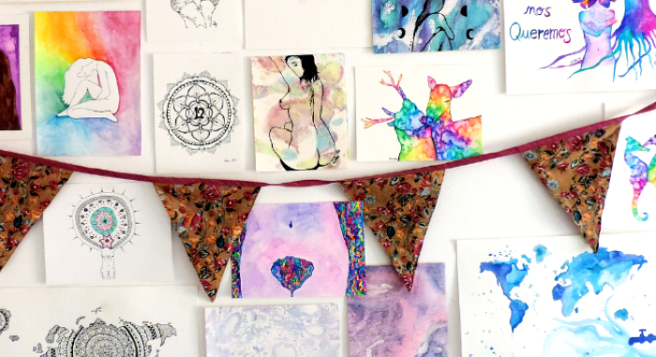 This woman turns period problems into art and it's pretty damn gorge
While some researchers believe that Instagram is a vortex of low self-esteem, other's are using it for body positivity.
A 21-year-old artist named Cinta Tort Cartró is the latest to make waves on the social media site, as she is turning period problems into works of art.
As well as that, she uses her account, @zinteta, to show case body 'flaws' in a different and beautiful way.
We absolutely adore her vivid and imaginative images, so we picked out a few of our favourites: