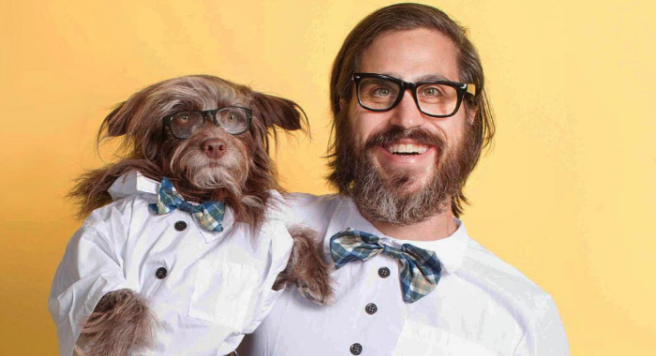 This man and dog dress the same, and the Insta snaps are glorious
Hungover? Having a bad day? In the mood for something to put a smile on your face? Look no further.
Because, well… what's better than a man and his dog dressing up in the same outfits?
Topher Brophy is an artist living in New York, and he adopted a puppy, Roseberg, two years ago.
However, when Topher brought Roseberg out on walks, people would stop him in the street and tell him that he and his dog look really similar.
And then, one day, the pair stepped out in matching denim shirts – and everyone went wild.
Topher told Cosmo: "People crowded around us and made a big fuss. Kids went crazy."
And from then on, the artist began to dress his dog the same, and took photos to share on social media.
We have to say, it's completely adorable and we do see the resemblance between them.
Could anyone else just look at these photos all day?!