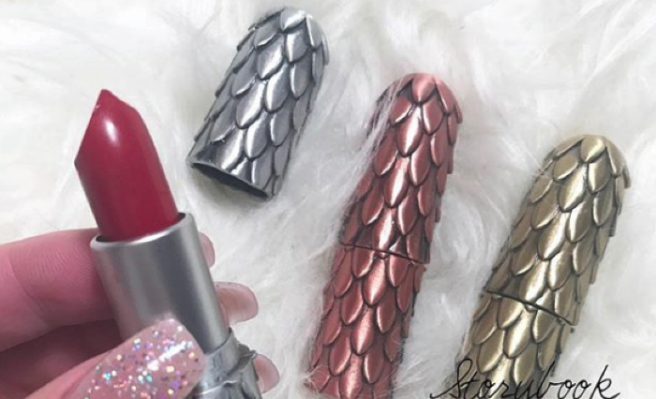 These GoT inspired lipsticks have us ruling the 7 kingdoms of style
So no spoilers here but we all saw that episode of GoT last night right?
The episode left us shook, and we had a hankering for some unique, Game of Thrones inspired products.
After a quick sift through Instagram, we came across these amazing lipsticks Daenerys would definitely wear.
Storybook Cosmetics is giving us all the Game of Thrones vibes with their latest product development, an epic set of dragon egg lippies.
'INTRODUCING our Storybook Cosmetics Dragon Lipsticks! These lipsticks are inspired by all of our fire breathing friends, and will be available FALL 2017!'
'IMPORTANT! These are our own original creations, they are not sponsored, endorsed or incensed by any other existing literary or visual WORK,' reads the official announcement.
So they might not be official GoT merch, but we're loving the Westeros aesthetic.
The lippies are set to launch around the New Year, so we'll be adding them to our Christmas wish lists.
Time to get your Khaleesi on.