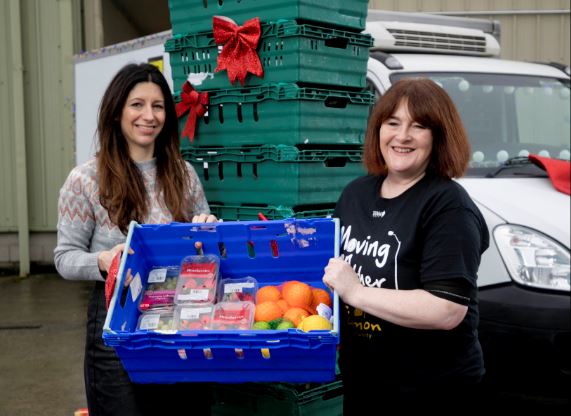 The Simon Community received the most magical donation this week
The Christmas spirit was alive and well this week when Tesco Ireland made a very special delivery to one of the country's biggest charities.
As part of it's 'No Time for Waste' campaign, the retailer is helping charities across the country this Christmas by donating surplus food to those in need.
This week, Tesco made a very special donation to the Mid-West Simon Community in the form of a festive food van filled with treats for the families living in their community hub.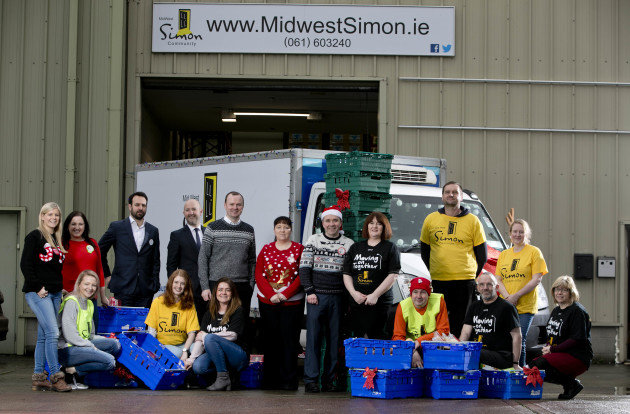 Packed with toys, turkeys and hams and all the trimmings for a festive feast, the van will be used to help redistribute food to charity partners across Limerick, Clare and North Tipperary.
It's state-of-the-art refrigeration units will enable Mid-West Simon to store food in the fridge, freezer or cupboard compartments until donated to those in need.
The donation comes at a pivotal time for the charity, which this year saw a 30% increase in the need for their FoodBank services in the West.
Jackie Bonfield, CEO, Mid-West Simon Community said; "We are absolutely thrilled to accept this generous donation from Tesco this Christmas. Since we launched our services in 2014 we have grown exponentially and we now support 7,000 people regularly through our services. Tesco has been with us since the start."
"The surplus food donations that we receive each week from the local Tesco stores make all the difference in the level of service we can provide to those who need it the most. With this new delivery van, we will also be able to cater for more people across Clare, Limerick and Tipperary."
The Mid-West Simon Community provides a variety of services to those across the region including family and housing services, food banks and drop-in services for those who need professional advice, basic supplies, or just friendly face to chat to.
Since it's launch in 2014 with FoodCloud, Tesco' surplus food donations programme has redistributed almost 4.5 million meals to over 275 community groups across the country.
Every week the retailer donates on average the equivalent of over 41,000 meals with over 275 local community groups are already realising the benefits of Tesco's surplus food donations.
New community groups who could benefit from receiving surplus food donations are encouraged to register to become part of the programme. Visit tesco.ie/notimeforwaste for more information.