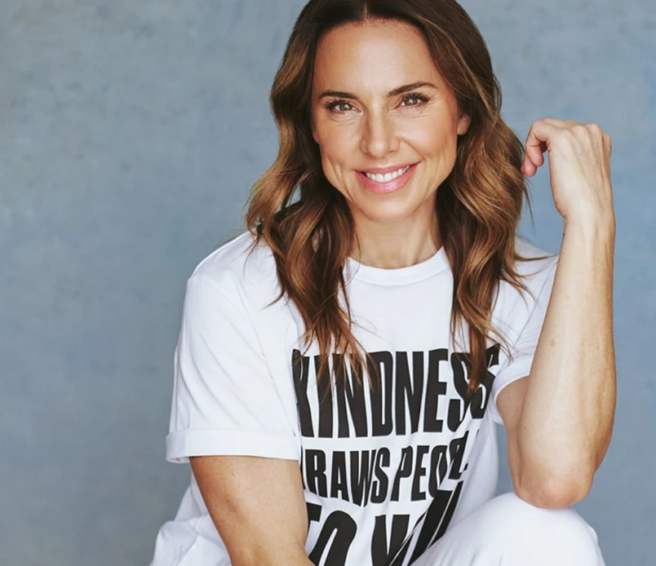 The Body Shop collabs with Mel C on the top tips every woman needs to be her best
As Autumn revives concerns around the cost of living, new insights from The Body Shop reveal how the issue is impacting people's sense of resilience – based on conversations with over 1,000 women.
Only 14% of women consider themselves resilient, compared to 31% of men. A sense of purpose, good relationships and being kind to yourself are the best ways to stay positive, according to those surveyed.
Non-white women are more likely to call themselves resilient – at 2 in 10 (20%), compared to 14% of white women. They attribute this to feeling stronger after tough past experiences, having a strong faith, and a 'never give up' attitude, amongst other reasons.
4 in 10 said that a form of self care is their number one way to stay positive. Self care options include being kind to yourself, taking care of your mental health, taking care of yourself physically and having time to yourself. Men, by contrast, de-prioritised self care, with only 3 in 10 of those surveyed selecting it as the most important way to stay positive.
Moments to find self care include seeing friends and family, and sleep. For women over 35, going for a walk was also key, whilst 18-34s were more likely to choose listening to music.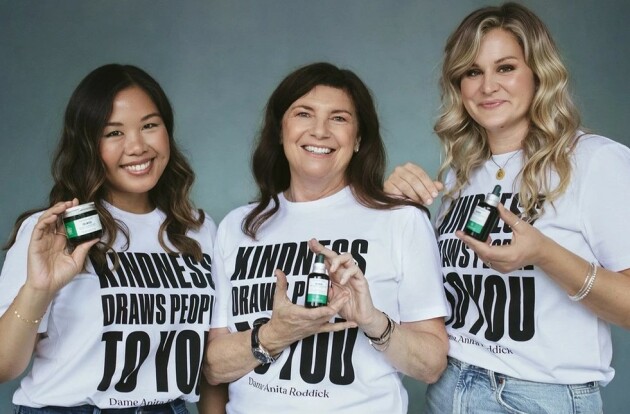 Challenges to resilience
The cost of living is the top issue that tests women's resilience, followed by wellbeing of family and friends and physical health.
Comparing yourself to others or feeling that you're not living up to expectations appears to peak amongst Millennial women (those aged 25 -34). However, overall Millennials are shown to be a little more resilient on average (at 17%) than other age groups. Younger women are also widely concerned about mental health – chosen as the top concern amongst 18-24 year-olds and the second most important concern for those aged 25-44. Meanwhile, women aged 45+ are more likely to worry about their physical health, including peri menopause/ menopause.
Results revealed that those with disabilities, and members of the LGBTQ+ community, experience far lower levels of resilience than most. The Net Resilience Scores for these individuals are 4% (those with a disability), 5% (LGBTQ+) and just 2% for Transgender women. Additionally, the survey results show that LGBTQIA+ and women with disabilities have a greater number of concerns than average, which reflects the additional barriers and challenges in day-to-day life experienced by these groups.
Living Scenarios
Women aged 15-34 living at home, and/or not living with a partner or kids, feel far less resilient than peers who are in relationships and living with their partners, with 19% of respondents giving a score of four or lower out of 10 for how resilient they feel. This is compared to only 5% of 'Nest Builders' (co-habiting couples without the responsibilities of having kids) giving the same lower score. 38% of 'Nest Builders' reported very high resilience scores of 8 out of 10.
Celebrating resilience
To champion stories of resilience, The Body Shop has launched a new song: Living Resiliently.
The track is narrated by Melanie C – whose own remarkable journey with the Spice Girls and later success as a solo artist and West End performer is testament to the importance of resilience and women supporting each other.
The lyrics feature advice for living more resiliently from 20 diverse contributors – including podcaster and mental health advocate Gemma Styles, alongside The Body Shop colleagues and members of the public. Tips shared include being kind to yourself, seeing knockbacks as a step to thriving, and using your kitchen as a disco.
You can listen to the track here.
Melanie C says, "I am delighted to be supporting The Body Shop and this exciting project supporting and inspiring women to thrive. I loved recording the soundtrack which includes quotes from The Body Shop customers across the UK sharing their tips on how to live more resiliently. These words definitely struck a chord with me, I hope they will with you too."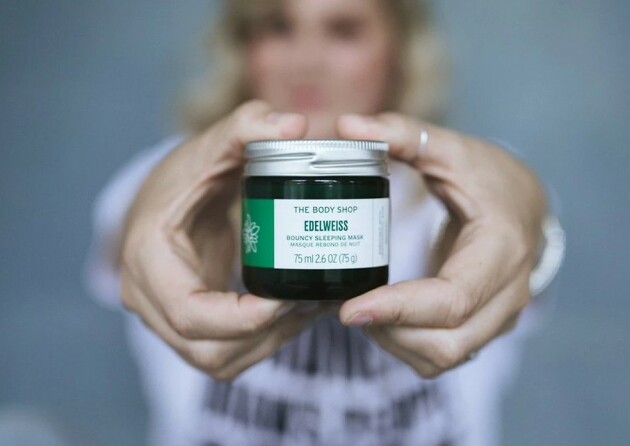 The Body Shop is also bringing store colleagues, head office staff and The Body Shop at Home consultants into the heart of this campaign, working with photographer Alexandra Cameron to capture and document their own stories of resilience.
"Inner resilience is one of the most important life skills. Resilience is not about powering through and draining our resources – it's about being kind to ourselves, creating a climate that nourishes ourselves so we can thrive. Self-care, like our daily skincare routine or getting outdoors, gives us the energy and resilience to take on life's challenges, and is something we think should be cherished." – Maddie Smith, Managing Director of The Body Shop in the UK & Ireland.
The research and track come as The Body Shop celebrates its bestselling Edelweiss line, which includes customers' favourite products known for their ability to strengthen the resilience of the skin barrier. The most popular product in the range is the Edelweiss Daily Serum Concentrate, one of which sells every 23 seconds around the world.
Main feature image by Alexandra Cameron.