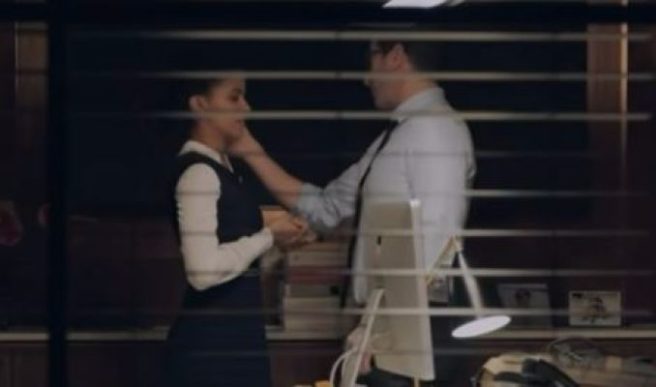 David Schwimmer commended for depiction of sexual harassment
A series of six short films produced by David Schwimmer have been met with considerable praise this week.
Part of a campaign entitled #ThatsHarassment, the former Friends star sought to highlight various incidents of sexual harassment perpetrated by men against women.
The Actor, The Co-worker, The Doctor, The Boss, The Politician and The Photographer are a lesson in the sometimes subtle, sometimes obvious acts of harassment endured by women in everyday settings on a regular basis.
To be clear: there is never an appropriate time, in a business setting, to tell me you think I'm beautiful #ThatsHarassment @EverydaySexism

— Claire (@cevminneapolis) April 5, 2017
Speaking to Cosmopolitan, the 50-year-old actor and director explained his motivation behind the campaign.
"The whole purpose of this is to encourage people and to give them the courage to speak out if they're a victim themselves of harassment, or if they witness or are aware of sexual harassment," he said.
"Every woman in my family, in my life, has been harassed, constantly told that you aren't worth the same as men or what you look like comes first – it makes a lot more sense to me that a lot of women don't even recognise when they're being harassed."
the #ThatsHarassment videos are so sad, and it's so sad to know that sexual harassment happens on a regular basis

— seema (@SeemaMistry98) April 5, 2017
Sex and the City star Cynthia Nixon and Emmy Rossum of Shameless fame also appear in the campaign.