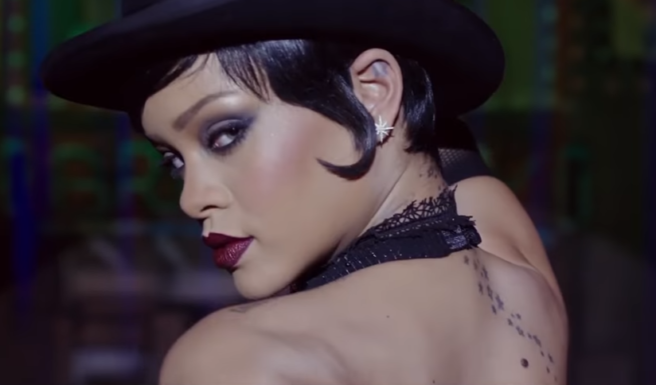 Over the years, Rihanna has proved that her talents are not confined to her musical career.
From her debut role in the 2012 film Battleship to her recent cameo in Bates Motel, the 29-year-old has proved that she is just as capable on a movie set as she is on a live stage.
And it look like 2018 is set to be a big year for Rihanna's acting career with the release of Luc Besson's latest film, Valerian and the City of a Thousand Planets.
On Sunday, the singer showed off a jet black pixie crop in a behind-the-scenes video in which she reveals how 'blessed' she feels to be part of the project.
The short clip shows RiRi's character, Bubble, a shape-shifting alien entertainer, in various costumes including a Chicago-inspired cabaret outfit.
Luc Besson, the film's director, described the singer as "super sweet" and "obviously not scared of the camera."
And that's not the only praise the songstress has received.
In a recent interview with Glamour magazine, former model and Valerian co-star, Cara Delevigne spoke of how Ri was hilarious to work with.
"There was a moment where Luc was trying to make her cry, to be emotional," she said.
"He was like, "Imagine that you get told that your song hasn't gone to number one and your performance is really bad". I knew she wasn't going to give a sh*t — that's not the way to get into her emotion. And she literally said, "You're kidding me? I couldn't care less." That was funny."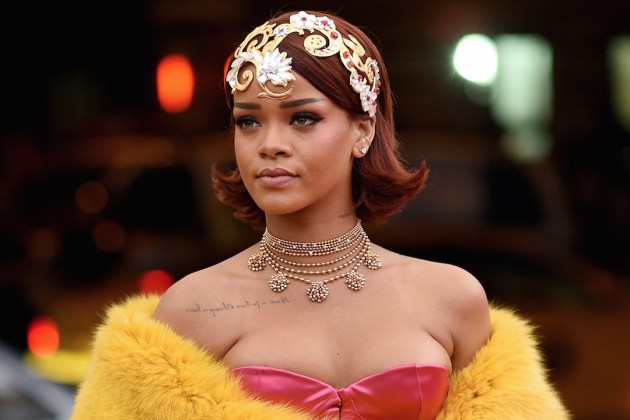 While we do love a good RiRi tune or two, it looks like the Work singer is fully committed to her acting role for the time being.
Speaking in the video she said, "He's creating this incredible world. When I saw my name on the poster for Valerian, it got real. I'm so blessed to be having this experience."
Valerian and the City of a Thousand Planets hits Irish cinemas on August 2, but for now, you can check out the trailer for the film below.