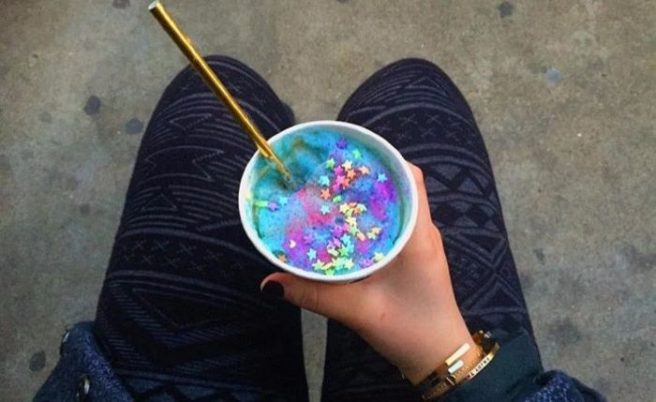 We love any kind of unicorn confectionery, from unicorn cakepops to unicorn doughnuts, but combining coffee and the mythical creature just never seemed feasible.
But much to our delight, unicorn coffee is now a thing, and the colourful, star-sprikled hot beverages are definitely too pretty to drink.
As well as being prettier than we'll ever be, the unicorn lattes are also super healthy, and give the drinker an infusion of vitamins and minerals.
So pretty much like drinking unicorn blood in Harry Potter then? Except with out all the "cursed life" fine print.
The drinks healthy credentials come from the fact that it is made with ginger, honey, coconut milk and lemon.
The dreamy blue hue comes from a smattering of live algae, a source of protein, iron and B vitamins.
Brooklyn coffee shop The End came us with the gorge concept, and hopefully it will catch up here soon!
Until then we'll be scrolling through Instagram, wishing our morning coffee was as damn cute as a unicorn latte.
Maybe we'll have to get some star sprinkles to jazz up our instant coffee.