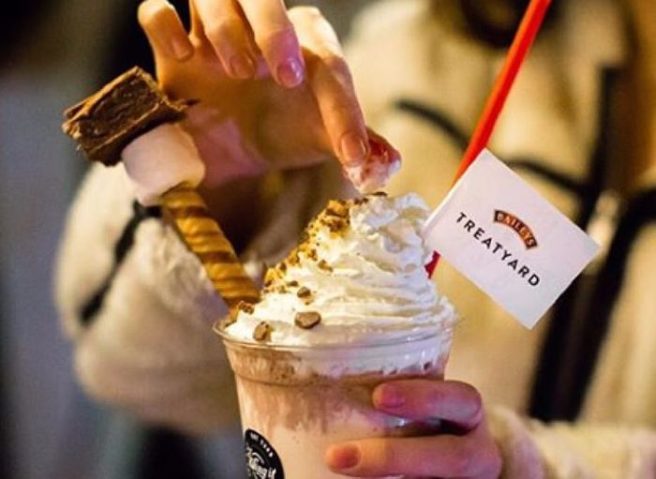 Eatyard has definitely brought some extra life onto South Richmond Street, as the uber-cool food stall collective has attracted tons of foodie fanatics.
The food market has played host to a number of cult vendors, including Bubble Waffle, Veginity and Box Burger, but this weekend those old favourites have made way for a themed few days.
Baileys have teamed up with the culinary collective to create Treatyard, a limited weekend run nof sweet treat stalls inspired by the festive beverage.
From Baileys hot chocolate to cupcakes, churros and doughnuts, there's more sugar on South Richmond Street at the moment than we've ever dared to dream of.
The confectionery has been popping up all over social media this weekend, and we're drooling.
It's free entry as always, but you have to be 18 or over thanks to the alcoholic theme.
A haven for those with a sweet tooth, the bad news is tonight is the last night of Treatyard.
If you have a hankering for a sugar rush, you better head down before it closes at 8pm.
Can't make it? Check out the SHEmazing Instagram this evening for a sneak peek.