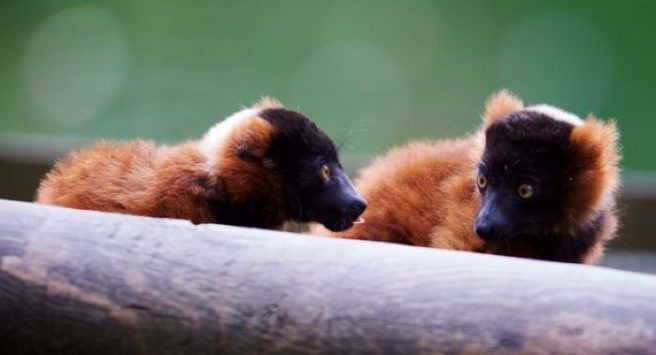 In our opinion, Lemurs just don't get enough appreciation.
However, these tiny little lemur pups might sway your opinion.
Two lemurs, a male and a female, were both born in Dublin Zoo last April to proud parents Fifi and Pierre.
And now with a total of seven lemurs in their clan, the zoo think it's the right time to celebrate.
The Phoenix Park attraction is holding an event this weekend all about lemurs, so you can see the red fur cuties for yourself.
From 12pm-4pm, the event called Long Live Lemurs, will have keepers talk about the animals, lemur-themed arts and crafts, as well as music and a whole load of other activities.
This is actually a really special and important time for lemurs, as they're becoming an endangered species.
The birth of these pups is part on an international breeding programme after conservationists has seen a significant decline in population due to habitat loss and hunting.
Many lemurs reside on the Island of Madagascar and in recent years it has seen a major decline in foliage, with only 10 per cent of its natural vegetation remaining.