The OC may have ended in 2007 but fans can snap up a slice of nostalgia in California… once they have a few million to spare.
The iconic Italian-style villa which houses Seth Cohen and Ryan Atwood in the hit teen drama is up for sale for $6.25m (€5.5m).
However we were disappointed to hear that not only is the inside of the house totally different to what we saw on screen, but the house itself isn't even located in Newport Beach.
Nope, it's in Malibu, an hour and a half away.
While the exterior of the house looks exactly as we remember (that porch holds many memories), the six-bedroom, seven-bathroom mansion definitely doesn't have any of the other features we associated with Seth and Ryan.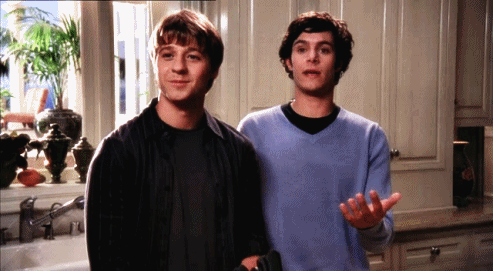 First up, there's no poolhouse, so where's bad boy Ryan gonna get his privacy?
Secondly, as the house is set on four acres of parkland it seems very unlikely that Marissa Cooper lives right next door. Boo.
If you do have the funds to shell out on this fine piece of Californian real estate though, you won't be left disappointed.
As well as ample bedroom space, the house boasts a chef's kitchen, a library, a sunroom, a spa, a formal dining area, and an INCREDIBLE pool.
That's it, we're moving to Malibu.