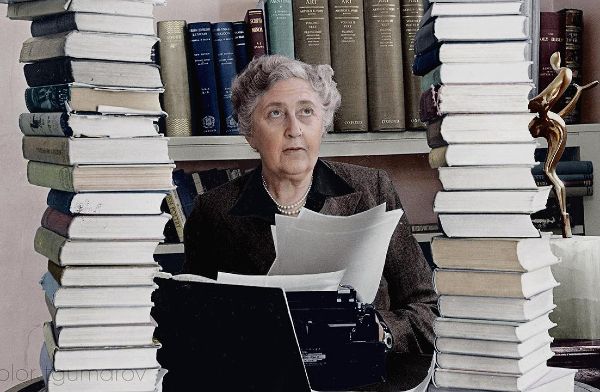 Agatha Christie fans, we have good news for you.
In the tradition of her works being adapted for BBC One, we have the latest installment – and it's a great one.
The Pale Horse will be hitting your television screens later this year.
So what is the storyline?
Based on the 1961 novel, the plot centres on a mysterious list of names is found in the shoe of a dead woman.
One of the names on the list is Mark Easterbrook, who begins an investigation into how and why his name came to be there and is drawn to The Pale Horse, which is the home of three rumoured witches in the tiny village of Much Deeping.
It all sounds quite spooky – and that is because it is one of the creepier Christie works.
There are rumours that the witches can get rid of rich relatives with the use of the dark arts – but Mark isn't so sure.
The book was adapted for TV in 2010 with Julia McKenzie starring as iconic sleuth Ms. Marple.
There are no cast announcements so far for Phelps' version but it will be directed by Leonora Lonsdale and produced by Ado Yoshizaki Cassuto.
Agatha Christie's "shivery, paranoid" 1961 thriller #ThePaleHorse coming to @BBCOne as a two-part adaptation by @PhelpsieSarah >> https://t.co/nFVOgQ2ok8 @BBCOne pic.twitter.com/sYsSKAkyNm

— BBC Press Office (@bbcpress) June 11, 2019
This is the fourth Christie book Sarah has tackled from page to screen – the first three being And Then There Were None, The Witness For The Prosecution and Ordeal By Innocence.
Sarah said ''Written in 1961, against the backdrop of the Eichmann Trial, the escalation of the Cold War and Vietnam, The Pale Horse is a shivery, paranoid story about superstition, love gone wrong, guilt and grief.''
She continued, ''It's about what we're capable of when we're desperate and what we believe when all the lights go out and we're alone in the dark."
We are huge fans of a good murder mystery so we can't wait.