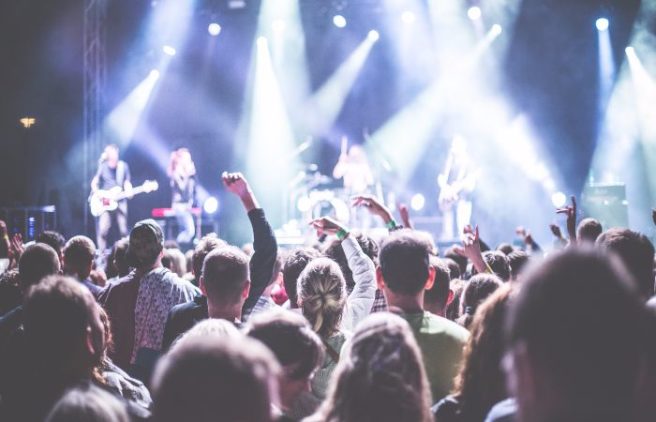 Nothing to do this weekend?
Never fear, there are more than a few amazing events happening in Dublin over the bank holiday.
Whetehr tou want to bop away at a music festival or take in some of the city's culture, these events have you covered.
1. Bulmers Forbidden Fruit Festival
In case you have been living under an sound insulated rock, Forbidden Fruit is kicking off this bank holiday weekend.
Tickets have been flying out the door, after the festival revealed that the likes of Bon Iver, Flying Lotus and Lisa Hannigan are all set to star on the main stage, BUT there are still three-day weekend tickets and 2-day weekend tickets and single tickets available.
Mura Masa, Bonzai, 67, Icarus and Denis Sultaonzai have also been confirmed to play at the event in the Royal Hospital, Kilmainham.
** Ticket Warning **
Two-Day & Sunday Tickets fast approaching sell out for the third year in a row. Tickets – https://t.co/MRWALRKtVH
pic.twitter.com/ftTJKIzmtI

— Forbidden Fruit (@ForbiddenFFest) May 30, 2017
2. Ranelagh Gin Festival
If you're feeling like a G&T this weekend, you can head to the second rendition of Ranelagh Gin Festival.
Hosted by The Hill pub, there are a number of delicious concoctions to try.
You can check out the event details here, and we'll see you there, vat of gin in hand.
3. Bloom 2017
Bloom Festival, sponsored by Bord na Móna Growise, is blossoming in Dublin this weekend, and there is plenty to see alongside the gorgeous plant life in Phoenix Park.
There will be plenty of food, craft and plant stalls, and with the weather set to remain nice over the weekend, it's the perfect way to spend the bank holiday.
Ideal for a family day out or the perfect post-brunch excursion.