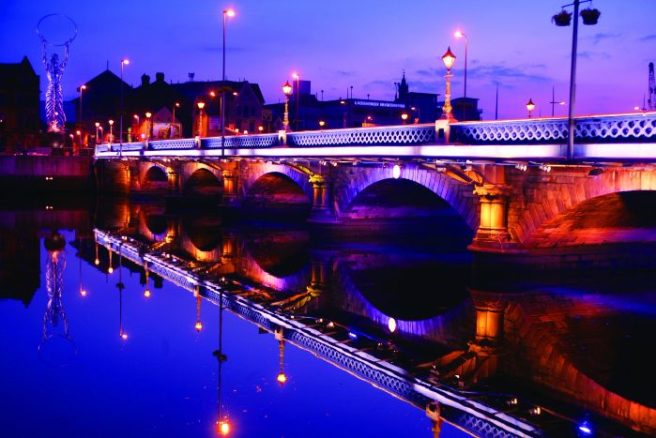 After a weekend away, but don't want to break the bank?
Well, in case you forgot, there's a bustling young city across the boarder just waiting to be explored – and one thing's for sure, our friends in the North definitely know how to party.
The streets of Belfast are brimming with lively pubs and clubs, so to help you make the your decision we've narrowed down our top five.
And seeing as it's just two hours from Dublin – it would be rude not to really.
1. Filthy Mc Nastys – Dublin Road, Belfast
Not quite a pub, but not quite a club – this quirky venue is perfect for anyone looking for great night out, minus the sweaty dance floor.
It's also got an amazing roof terrace – the perfect setting to catch up with friends, have drunk DMCs or even get a sneaky shift.
2. The Duke of York – Commercial Ct, Belfast
A favourite with locals and visitors alike, The Duke of York is always packed with revellers looking for a good night thanks to its central Cathedral Quarter location.
It's where Snow Patrol played some of their earliest gigs, and even today it's a great spot to catch some of the city's up and coming talent.
3. The Dirty Onion – Hill St, Belfast
If you're the type to spend most of your night in the beer garden then this is the place for you.
Set in one of Belfast's oldest buildings, The Dirty Onion boasts a massive outdoor terrace and great live bands from the local music scene.
But that's not all. Upstairs, the Yardbird restaurant serves delicious rotisserie chicken, meaning you won't have to travel far for your post-pints feed.
4. Ollie's – Cathedral Quarter, Belfast
Ask any 20-something hailing from the Northern capital where they're heading this weekend and they'll tell you here.
Attached to the city's Merchant Hotel, Ollie's members-only bar makes it a popular choice for those looking for a more exclusive night out – but don't worry, there's non-members bars for us mere peasants too.
Oh, and it's got a Sophie's-esque swing, so you can grab that perfect Insta snap.
5. The Kremlin – Donegall St, Belfast
A Soviet-themed gay nightclub in the heart of Belfast city? What's not to love?
With three different rooms, stylish interiors and themed nights, Kremlin in the perfect spot to grab a few (too many) drinks and dance into the small hours.