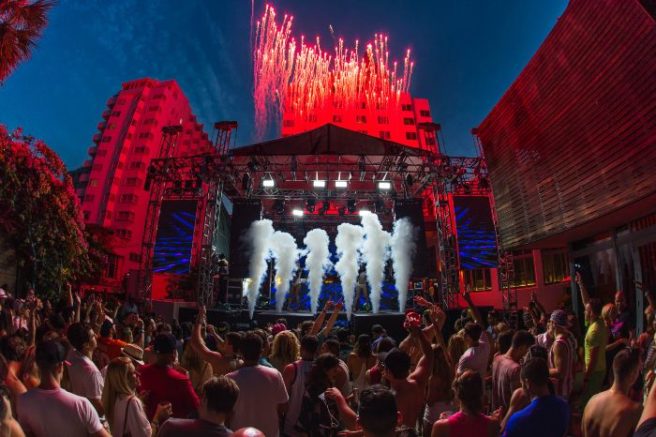 While we adore heading to festivals during the summer, sometimes we can find ourselves looking around and honesty wondering if the entire Transition Year population of Ireland is also in attendance.
Not that there's anything wrong with festivals allowing over-16's, but we'd really like to go to a festival just once and not here the words, 'ah, sorry? Would you mind buying us some pints, we'll give you the money.'
Luckily, 2018 will see the launch of All Together Now, a over-21's festival based in Curraghmore House, Co Waterford.
The setting could not be more picturesque, with the Curraghmore estate's 3000 acres of tiered lawns, ancient forests and elaborate water features.
All Together Now promises to bring together the realms of music, spoken word, comedy, theatre, debate, art and workshops in one three-day event across the August Bank Holiday.
There's no word yet on the musical line-up, but we're hoping that the alltogethernow.ie site will give us some details ahead of ticket release.
Early Bird tickets go on sale next Friday, February 23rd, for €149.50 from Ticketmaster.
Children between the ages of two and 12 can attend free of charge, accompanied by a parent with a family ticket, so if you're on the market for a family event without the teens (sorry teens).
The festival is a camping festival, but they promise to also offer 'bespoke accommodation' options which sound right up our alley.
Will you be making the pilgrimage to Waterford?