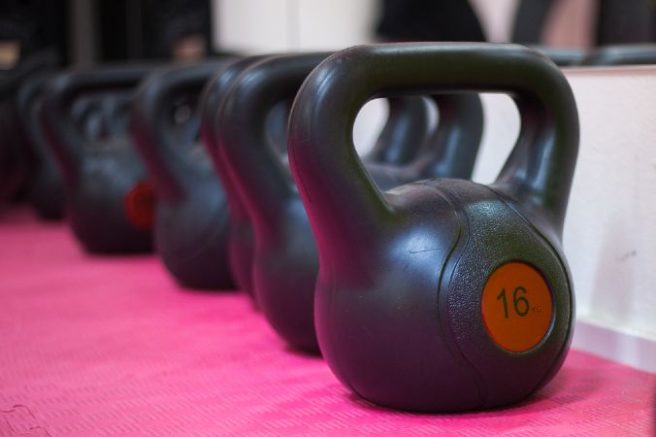 Remember the last time you were working out in public, and decided that the whole experience could be improved if only you could shed every stitch of clothing you had on?
Yes, us neither.
But it sounds like someone out there has had such a thought if the Hanson Fitness Nude Workout Session is anything to go by.
This New York gym is all about injecting a little excitement into your standard exercise sessions, and it involves ditching your clobber.
"Rihanna's favourite celebrity trainers Hanson Fitness are going to be running naked fitness sessions to celebrate the New Year," reads their Facebook page.
"These naked personal training sessions are all about creating a 'new ('nu-de') you', as guests burn the calories whilst nude."
Elaborating on the science behind the madness, they continue: "Working out without clothes provides a number of benefits to your exercise including skin breathing, the release of endorphins due to Vitamin D from sunlight and complete body awareness so you can see if you're cheating on your exercise routines."
The event page contains the standard information, with talk of long and short-term goals, but finishes with a disclaimer we've yet to see in an Irish gym – 'nude underwear can be worn if desired'.
Good to know, guys…. we think.