It's been five years since The Killers released their last album Battle Born, but the wait for new music may finally be over!
According to NME the band have been working on a new album since last September with none other than U2 producer Jacknife Lee, and have revealed that the band are 'nearly there' with their latest instalment.
Speaking to the magazine backstage before their set at the Pa'l Norte festival in Mexico, drummer Ronnie Vannucci revealed that the band had struggled to reinvent themselves.
"We have a problem with taking two steps forward and one step back, so that makes it take longer. We keep asking ourselves: 'What does a four- piece band do? How do you keep it fresh?' It's a constant exercise in experimentation."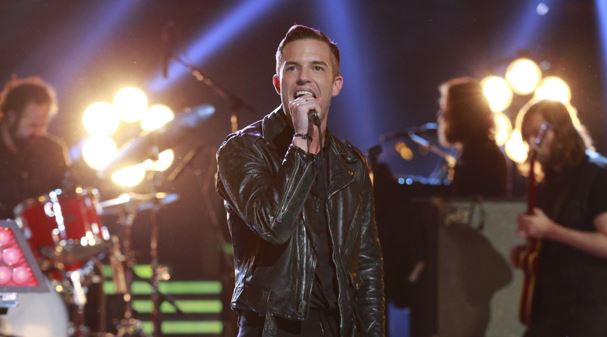 Fans can expect to hear a different side to the band with front man Brandon Flowers saying the new songs were 'the heaviest thing they've ever done'.
The lads also confirmed they would be performing some of the new material at their upcoming headline show at London's Hyde Park where they'll be joined by the likes of Elbow, Tears For Fears and White Lies.
So, if you're lucky enough to have a ticket, get ready for a sneaky preview of what's to come!