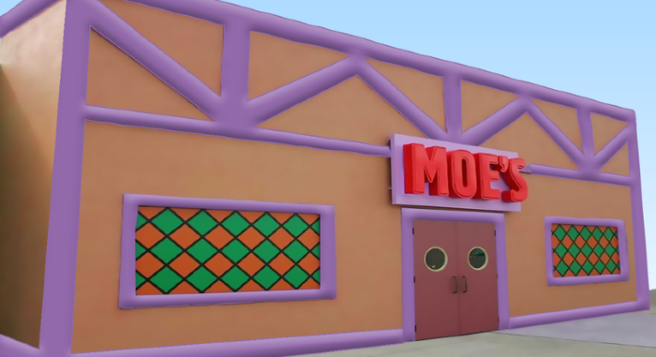 Count Dublin lucky, because it has been chosen as one of three citites to host an inflatable Moe's Tavern.
Yep, The Simpsons are coming to Dublin next month to launch the inflatable pub, which is only open in London and LA.
However, it's no wonder it's coming to Dublin, since Inflatable Pubs Global, the company running the launch, is Irish-owned.
Owner of the company, Lisa McMahon said of Moe's Tavern: "Effectively it is like a blow up marquee, and made from the same material as a bouncy castle, but the interior will be an exact replica of the one in the Simpsons
"We are even hoping to be able to import and provide Duff beer like Homer drinks.
"We have done an inflatable Queen Vic for an EastEnders fan, and we can do The Rovers Return from Coronation Street or McCoys from Fair City, or even the 'local' from back home for emigrants.
"Next on the list is the Nags Head from only Fools and Horses!"
The location and details of the launch are still under wraps, but you can find out more info here.