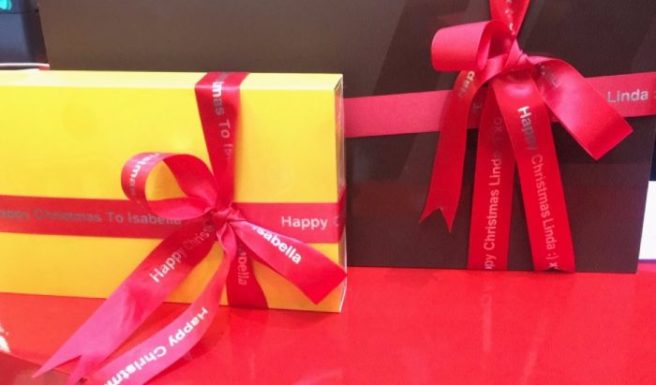 Putting a personalised touch on any gift makes it extra special.
Selection boxes are a staple Christmas gift, but we have often wondered if there was a way that the classic confectionery present could be made that little bit more exceptional.
Luckily, Maltesers seems to have been reading our minds, and had teamed up with Arnotts to bring Christmas shoppers that extra special accentuation to add to their boxes of chocolate.
Personalised selection boxes will be available in Arnotts from now until Christmas Eve (so it's perfect for a last minute gift).
Confectionery connoisseurs can visit the Maltesers Pop Up in store and nab Maltesers, Galaxy or Snickers selection boxes.
The boxes can then be personalised with a Happy Christmas message and the name of your gift recipient.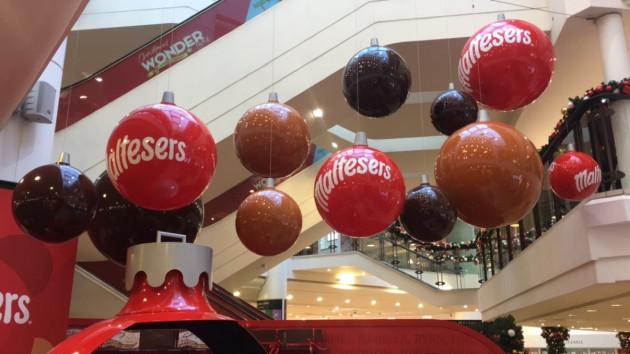 The personalisation is printed on a silky ribbon which is wrapped around the box by the staff at Arnotts (great news for us lazy gals who hate wrapping).
The boxes cost €8.00 each, including your personal message.
Fancy treating your entire family to a ribbon-wrapped selection box? There are deals on the chocolate where you can nab four boxes for just €28.00
The pop-up can be found in Arnotts on Henry Street until December 24.