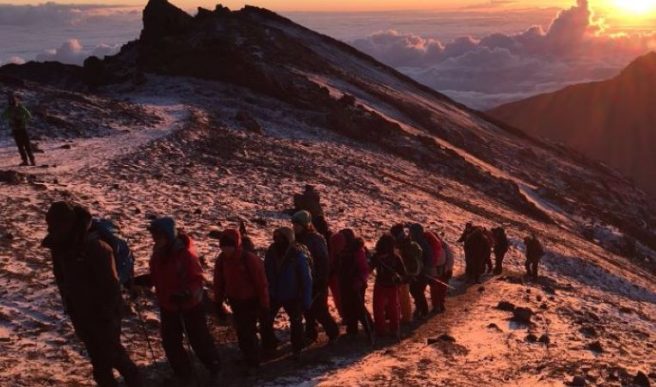 The death has occurred of an Irish woman in Africa.
Majella Duffy had travelled to Tanzania earlier this month in order to take part in a charity climb up Mount Kilimanjaro with Earth's Edge – an adventure travel company.
The Independent reports that Majella, who was doing the climb in honour of her late father who died of a heart attack during her teens, became unwell at approximately 4,000 metres and died at the scene.
Releasing a statement in the wake of the Cork woman's passing, Earth's Edge said: "A client of ours has passed away on the 14th July 2017 at 8.15am local time while on Kilimanjaro."
" [Majella] died of unknown causes while being attended to by a doctor at the scene. Our thoughts and condolences are with her family."
Majella had taken to Instagram in the lead-up to the trip in order to thank all those who helped fundraise for the climb.
"Thank you to everyone who supported and donated to the Irish Heart Foundation," she wrote.
"I am proud to say we raised €8,727.60. I am so overwhelmed at how generous people are, the support and help i got organising the events was amazing."
"Thank you to my family, friends, neighbours, community and new people that I have met through the fundraising. Thank you with all my heart."
Officials are currently liaising with Majella's family.