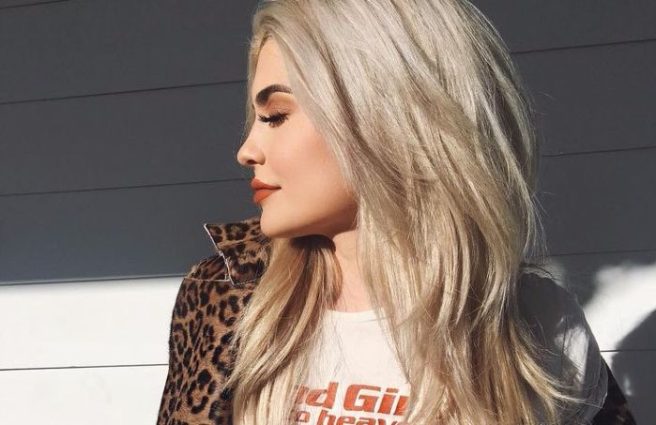 Rumours began swirling that the 20-year-old was concocting her own concealer line after she uploaded a makeup tutorial on her Snapchat using an unnamed concealer product.
The snap was quickly deleted after eagle-eyed fans began clamouring for the name of the full-coverage product.
Now, the rumours have been confirmed by Kylie herself, who took to social media to announce her new range of makeup pieces.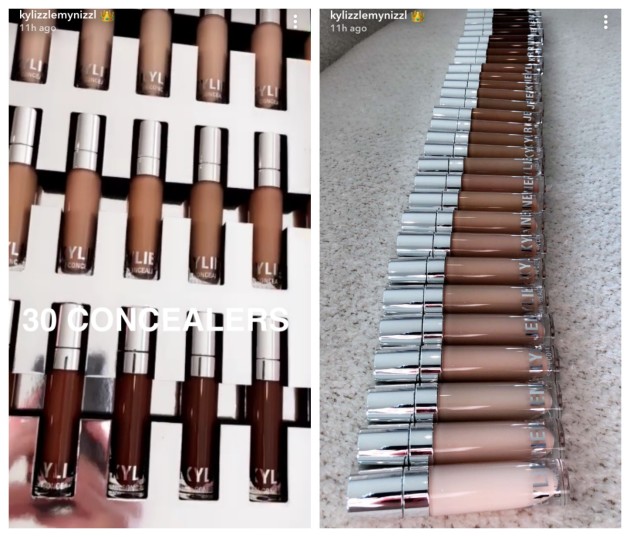 Taking to Snapchat, Kylie said:
'I cant believe I actually get to reveal to you guys my 30 concealers today, the first time I've ever done concealers. I wear this every single day,' she said, before revealing that her own shade is called Maple.
'My first concealer formula, I'm calling it Skin Concealer because this is a medium coverage but super buildable.'
The collection is hyper inclusive, with a vast range of shades.
The teen also revealed a new line of lipsticks, called the Silver Series, but kept the new shades under wraps.
However, not everyone is here for Kylie's new makeup venture.
kylie jenner just came out with 30 shades of concealer

she'll never be rihanna tho

— andrea (@roddy__andrea) December 7, 2017
Rihanna fans are coming for the reality TV star's new concealer collection, claiming that Kylie is simply trying to 'keep up with' Fenty Beauty.
Rihanna recently revolutionised the beauty industry with her Fenty Beauty PRO FILT'R Soft Matte Longwear Foundation, which is available in 40 shades, from the palest white to rich mocha.
The foundation was even named one of Time Magazine's Best Inventions of 2017.
Kylie Jenner over here tryna one up Rihanna with 30 shades of concealer lol GTFO.

— Elba (@_Eelenaa) December 7, 2017
Twitter users have accused the makeup mogul of attempting to steal Rihanna's thunder with the launch.
The products land on December 13, along with a third which has yet to be revealed.
Think they would arrive in time for Xmas?