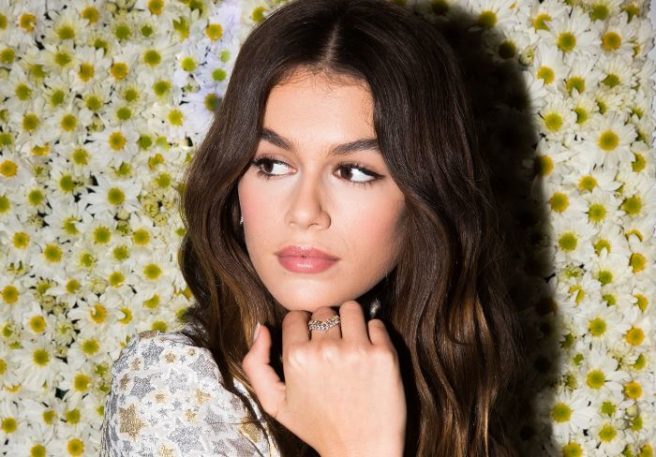 Kaia Gerger has been taking the modelling world by storm, walking in countless shows and starring in numerous campaigns.
The daughter of Cindy Crawford is only 16 years old, but her imminent It-Girl status has just been cemented thanks to a deal with Chanel boss Karl Lagerfeld.
The teenager is set to create her own ready-to-wear capsule collection for his Karl Lagerfeld line.
'When Karl first told us his idea to collaborate with Kaia, we were all excited by the incredible potential and power of bringing their two worlds together,' Pier Paolo Righi, chief executive officer of Karl Lagerfeld, told WWD.
'We have been working intensely over the last months with Kaia in LA and at our studio in Paris.'
'It was exciting to see her clear vision, passion and engagement, and the collection will definitely inspire many young women.'
The Karl Lagerfeld x Kaia collection is due to include accessories such as bags, sunglasses, shoes and jewellery.
There is now ord yet on when the collection will be revealed to the public.