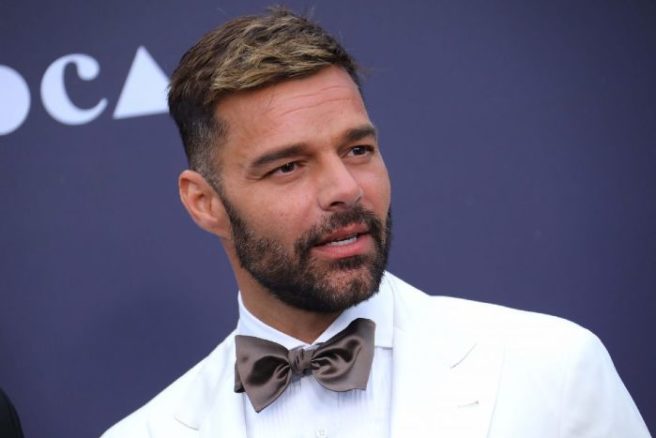 Ricky Martin and his husband Jwan Yosef have welcomed their fourth child together. The dads confirmed the wonderful news by sharing a photo of their newborn on Instagram.
The singer confirmed the birth of their baby boy in a touching post.
He penned the announcement in his native Spanish, which translated to: 'Our son Renn Martin-Yosef was born #TheBabyIsBorn.'
The name Renn is of French origin and means 'little prosperous one'- a perfect name for their son.
Ricky and Jwan are already parents to three other children- 11-year-old twins Matteo and Valentino and 10-month-old daughter Lucia.
The actor revealed they were expecting another child during the 23rd annual Human Rights Campaign National Dinner in Washington earlier this month.
The 47-year-old gushed about his family during the ceremony, "My family's here. Jwan, I don't see you, but my husband, Jwan, I love you. My beautiful twins, Valentino and Matteo, they're also here.
"I love you with all my heart, you're my strength, you inspire me every day, you motivate me to keep doing what I'm doing and you guys are amazing kids. You guys are amazing."
"And by the way, I have to announce that we are pregnant. We are waiting. All right! I love big families."
The American Crime Story star said he always wanted to have a big family so there's no doubt he's feeling overjoyed by the arrival of his son.
Huge congratulations to Ricky and Jwan!