Model Jerry Hall and businessman Rupert Murdoch, 84, have announced their engagement in the Times newspaper having dated since the Summer.
The 59-year-old sparked rumours of a romance with the billionaire when they were spotted supporting Rupert's home team, Australia, at the Rugby World Cup.
This is technically Jerry's first marriage as she was in a long-term relationship with rockstar Mick Jagger though the two were never officially married.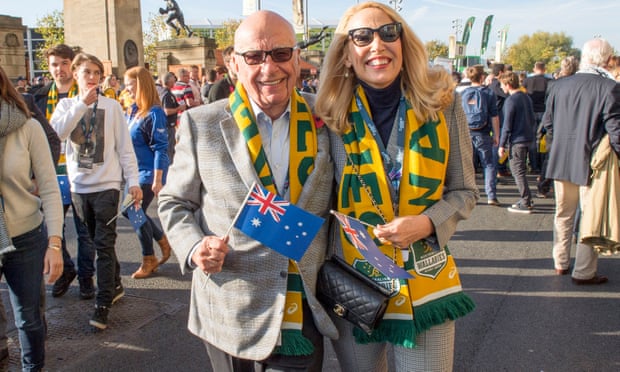 This is Rupert's fourth marriage and he reportedly shelled out over 1.7 billion dollars in a divorce settlement with second wife, Anna Murdoch.
"They have loved these past months together," a spokesperson for the couple has said.
"They are thrilled to be getting married and excited about their future."
Rupert owns media empire News Corporation and also founded the Fox News Channel in the States.
The couple placed their announced in the Times Newspaper, which is run my the Australian's corporation.
"Mr Rupert Murdoch, father of Prudence, Elisabeth, Lachlan, James, Grace and Chloe Murdoch, and Miss Jerry Hall, mother of Elizabeth, James, Georgia and Gabriel Jagger, are delighted to announce their engagement," read the brief notice.
Jerry dated Mick Jagger for over twenty years and though the pair were wed in a ceremony in Bali, it was later declared invalid.
The pair have four children together.