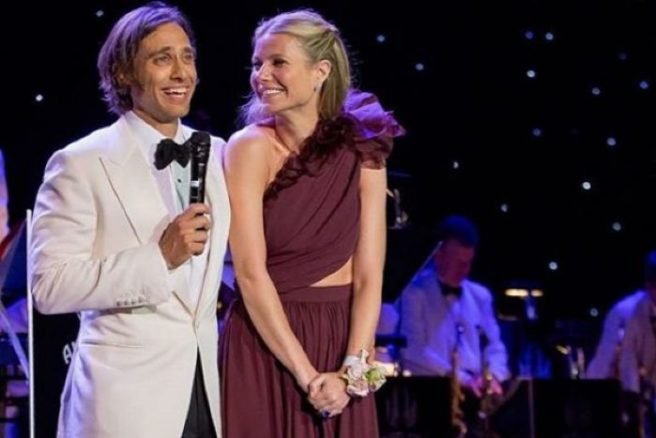 Gwenyth Paltrow is married to Brad Falchuk!
It seems the Iron Man star wanted to keep the wedding a low profile event, inviting just close family and long-time friends.
The two sneaked away to Jerry Seinfeld's Hampton home to have the intimate ceremony yesterday, reported People.
Among the many Hollywood stars in attendance was Robert Downey Jr., Steven Spielberg, and Cameron Diaz.
Gwyneth and Brad announced their engagement earlier this year in January's issue of Goop Magazine.
And the actress could not contain her excitement when sharing the news.
She has been absolutely head over heels for Brad since they met on the set of Glee in 2010.
"I have decided to give it a go again, not only because I believe I have found the man I was meant to be with, but because I have accepted the soul-stretching, pattern-breaking opportunities that (terrifyingly) are made possible by intimacy," she told Goop.
Both Gwyneth and Brad were married once before and each have two kids from their previous marriage.
For ten years, the Country Strong star was wife to Coldplay's Chris Martin, with whom she shares children Moses and Apple.
Brad, co-creator of comedy-drama series Glee, was previously married to Suzanne Bukinik and has two kids – Isabella and Brody.
And now the two are happier than ever to start over and begin their lives together.
We are so happy that the stunning actress has tied the knot with the man of her dreams and wish them all the best in their future together.