When you think of Power Rangers, you probably get all nostalgic reminiscing about your childhood.
Skin care probably isn't the first thing that springs to mind.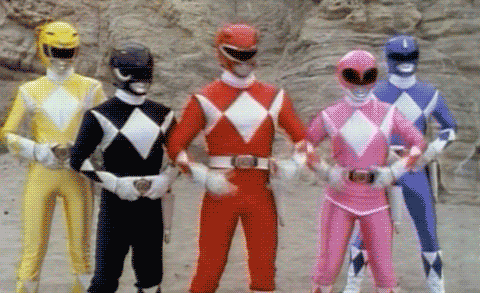 To celebrate the launch of the up-and-coming Power Rangers movie, which will be out later this year, Glam Glow is answering our eight-year-old prayers by creating a Power Rangers version of their famous Gravity Mud Mask.
The masks are inspired by the Power Ranger villains, Rita Repulsa and Goldar, as portrayed by their rich villainous shades.
The masks are scheduled to launch in August and we kind of cant wait to get our hands on both.
Our childhood fantasies of kicking butt in a Power Rangers costume are one step closer to becoming a reality.
According to Glam Glow's Instagram, evil is the new sexy, and looking at these masks, we couldn't agree more.
It's morphing time, for our skin at least.
Oh, and while we have you; don't forget to have your say in the inaugural SHEmazing Awards this May! It's time to vote, and you can do it right here!