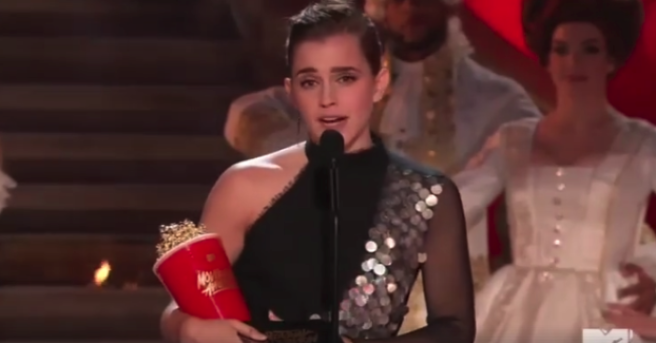 Last night, the MTV Movie Awards took place, and it certainly looked like a night to remember.
However, one of the stand out moments of the night was when Emma Watson took home the first ever genderless gong.
Emma was awarded the MTV popcorn prize of Best Actor for her work in the remake of Beauty and the Beast.
The honour was a little different than it's been in the past, because this year MTV decided to change the practice of separating the prize to an 'Actor' or 'Actress', meaning that Emma took home a totally gender-neutral award.

During her acceptance speech, Emma said: "The first acting award in history that doesn't separate nominees based on their sex says something about how we perceive the human experience.
"MTV's move to create a genderless award for acting will mean something different to everyone. But to me it indicates that acting is about the ability to put yourself in someone else's shoes and that doesn't need to be separated into two different categories."
"I think I'm being given this award because of who Belle is and what she represents," she continued.
"The villagers in our fairy tale wanted to make Belle believe the world was smaller than the way that she saw it, with fewer opportunities for her.
"I love playing someone who didn't listen to any of that."
We couldn't be more delighted for Emma.