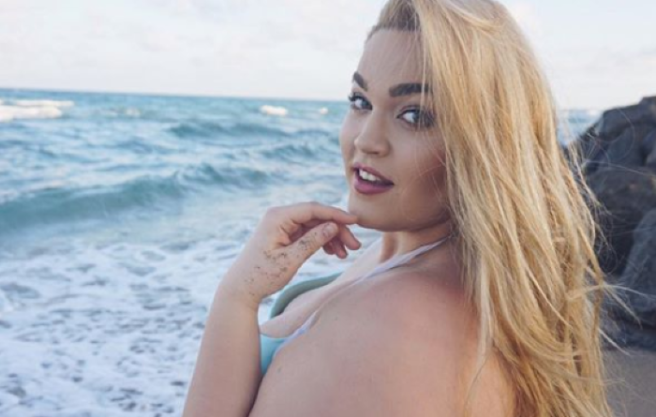 It's summer and it's hot, and while for most people that combination involves a pair of shorts and laissez-faire attitude, for some women it can be a little more tricky.
Navigating the connotations of a summer wardrobe as a plus size woman can be hard.
Despite the forward motion of the body positivity movement in recent years, which has given many women the confidence to wear whatever they want regardless of size, some curvy women still harbour a fear of being shamed for their bodies.
Whether it's hot pants, a summer dress or a bikini, not all plus size women feel they can wear these summer items because of the fear that someone will slam them for exposing their bodies which don't necessarily fit the standardised Eurocentric beauty guidelines established by our perfection-seeking society.
Stunning plus size YouTuber Loey Lane has taken to the video site to share her exact feelings about the 'fat girl dress code.'
The video maker, who is best known for her hilarious story time videos, creepy story readings and plus size fashion and beauty hauls, uploaded avideo slamming those who judge others.
Using a huge helping of sarcasm, Loey dished the dirt on the concept of women feeling like they can't wear what they want due to the judgement of others.
'I can say personally, as someone who has been overweight several summers in a row, that I have been informed many times about what I am and am not allowed to wear,' she says.
'And if you're starting out this video thinking, 'Can I just wear whatever I want?' No. No — why would you do that?'
'Why would anyone wear what makes them feel confident and happy, and not think about how others feel about the garments that they're putting on their own bodies?'
The video is seriously body positive, and we recommend giving it a watch, plus size or not, for a reminder to never let anyone, including society, dictate how you view your own body.
Check it out for yourself below: