How can we find the perfect skincare product which doesn't negatively effect the environment? In our world of climate breakdown, it's imperative that our beauty regimens don't come from unethical sources.
Tracking down the ideal, environmentally-friendly product can take time, but it's worth it when you come across a range like Casmara's Hydra Lift.
The family-run business uses the most advanced technology and the highest quality natural ingredients to deliver great skincare goods while respecting the environment in the process.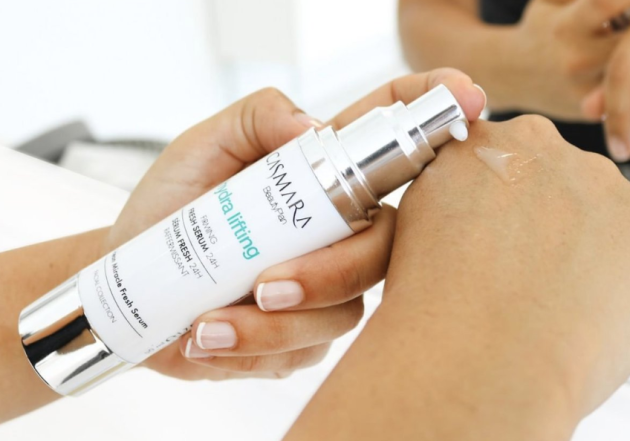 The company assures it's customers that every product in the Casmara range is made ethically, and are eco-certified, meaning the ingredients are derived from renewable resources and are made by environmentally friendly processes.
The Hydra Lift range even has a minimum threshold of 95 percent of total ingredients to be natural from organic farming, along with having biodegradable or recyclable packaging.
As well as this, the range is organic, vegan and vegetarian safe. It's basically the dream products for those wanting to maintain a healthy skincare routine while loving the planet.
1. Casmara Hydra Lifting Firming Fresh Serum, €40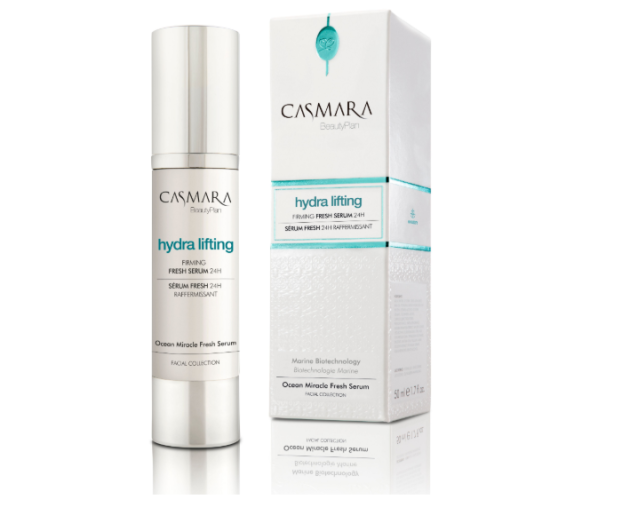 Made using a new cosmetic concept, the firming anti-age serum has a soft, light texture and will leave you looking absolutely glowing.
The fusion of 100% natural marine active ingredients, certified by Ecocert®, and the latest advances from scientific investigation of the skin has created the perfect product,
Created with seawater to revitalise and tone the skin, as well as seaweed extracts, the rich treatment stimulates cellular activity at an incredible level.
2. Casmara Hydrating Firming Nourishing Cream, €40
This product is perfect for dry skin, and is also ideal for mature skin in need of some firming.
The rejuvenating active ingredient Juvenessence® is extracted from Alaria Esculenta seaweed, and detains and reverses cellular ageing.
The nourishing cream retains 97 percent more moisure than hyaluronic acid, and activates 14 genes responsible for skin firmness. The deep-firming effect restores the skin's lost volume, and you'll love it forever.
3. Casmara Hydra Lifting Firming Plus Serum, €42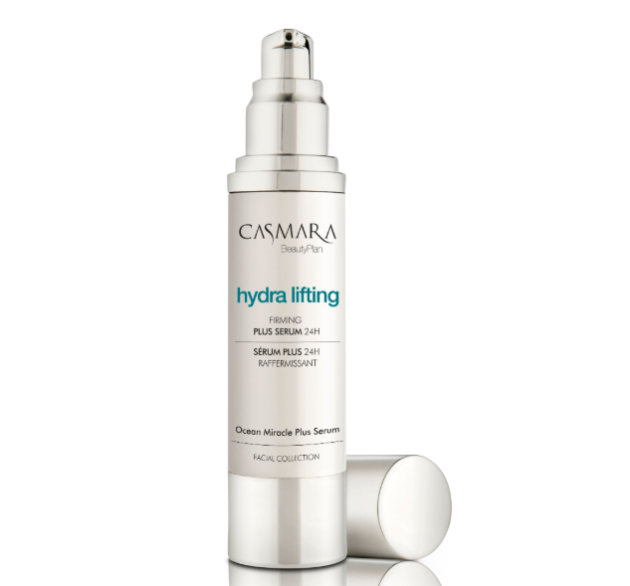 Created with seawater concentrate and hyadisine™, the innovative properties like invigorating ocean plasma create the ideal serum for older skin.
After 15 days of Hydra Lifting beauty care, your skin should look 85 percent more toned, 70 percent more hydrated and 90 percent firmer. The results speak for themselves, really.
4. Casmara Marine Cleanser, €19
This moisturising facial cleansing gel is formulated with 100 percent natural active ingredients which are biocompatible with the skin.
The product cleanses the skin thoroughly without damaging it and provides effective moisture which lasts all day. Get fresh, purified skin without imperfections for just €19, it's a win-win.
The Casmara range is available online on Eden Beauty and from select stockists nationwide.