Ah, Christmas Day – one of over indulgence, celebration and snoozing.
While pyjamas might be what you want to wear all day, it's nice to dress up a little, throw on a dress and some tights (slippers optional) and look presentable for dinner.
The criteria for the perfect Christmas day dress?
Well primarily, iot must allow for the eating of substantial quantities of food, it must have the ability o be dressed up or down for Mass-to-pub easiness, and it it has got tpo be comfy and cosy.
Monki Flannel Dress €30.00, Zara Snakeskin slip €39.95
New Look Long Sleeve Smock Dress €22.99, Topshop Knot Dress €46.00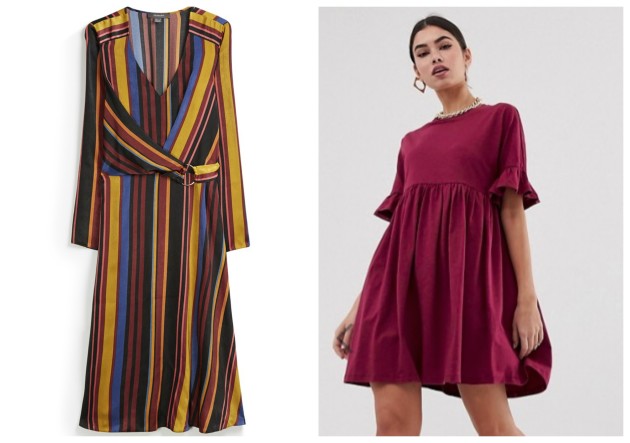 Penneys striped midi dress €22.00, Wine Smock Dress €24.89
Petite mini dress with pleated skirt and belt €41.48,
ASOS DESIGN ultimate slinky t-shirt dress in leopard print €30.40, ASOS DESIGN long sleeve smock dress €30.42