If you are one of many Luas users who suspect you have been overcharged on your fare, it may come down to something known as 'clock drift'.
According to a number of reports this morning, clock inaccuracies on a number of validator machines have seen passengers charged peak-time fares despite not travelling during peak-time.
A disparity of two and a half minutes has resulted in widespread fare inaccuracies – an issue which is being rectified by Transdev.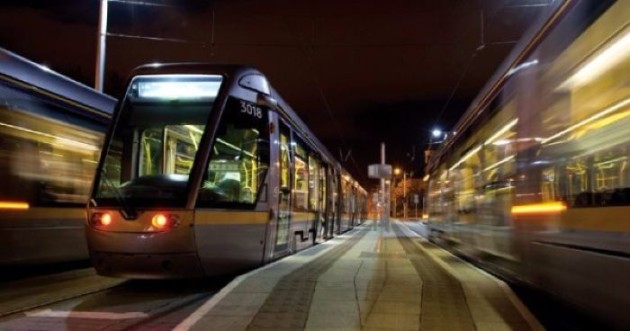 "It is possible that PC clock drift can occur due to hardware or software faults or device restarts," the operator confirmed. "This issue has been checked by our technicians and a fix will be implemented shortly."
"The fare you pay is determined by tag-on time rather than tag-off time. If a device time was incorrectly set you could pay peak rate (€2.50 max) rather than off-peak rate (€2.45 max) during the period the device was away from real time."
"The inverse is also true, the device would charge off-peak rates at the other end of the time window," they added.
The validators are set by AFCS and CSS.