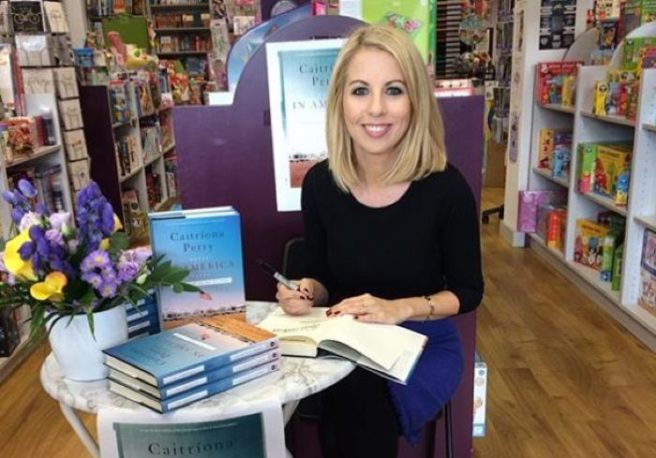 Huge congratulations are in order for journalist and news presenter Caitríona Perry who has welcomed her first child.
The author took to Instagram to reveal that she had given birth to a healthy baby girl.
Caitríona shared a photo of a card which read 'A baby girl. Cailín Beag.'
The new mum thanked the public for their love and support.
She wrote, "A new chapter begins! Thanks to all for the well wishes on the birth of my beautiful baby girl."
The former Washington correspondent continued, "Thanks to the midwives, doctors and nurses for the excellent care."
She added, "Thanks too to the thoughtful @rtenews viewers who have been asking about me and the #newarrival. #goodnews #newbaby #babygirl #momlife #busy #backsoon #cailinbeag."
Fans of the In America: Tales from Trump Country writer showered her with loving messages soon after she shared her news.
One said, "Congratulations Caitríona. What wonderful news. Warmest wishes to you and your husband. Enjoy this wonderful time of your lives."
Another said, "Delighted to hear of your daughters safe arrival. Welcome to parenthood- the greatest rollercoaster of your lives. Enjoy every moment … (and hang on!)"
The broadcaster confirmed she was expecting her first child in January. She shared, "To all the eagle-eyed @rtenews #SixOne viewers who have been in touch…you are correct! I am expecting some 'news' of my own later this year."
We couldn't be happier for Caitríona and her husband Richard.
Feature Image: RTÉ