The Spice Girls are officially reuniting to work on new projects, so if any year was going to channel the 90s era, it seems like 2018 is the year.
There are a few things that completely defined the 90s for us, and we wouldn't mind having around these days to go with our new Spice Girls album:
9. Pokemon
If there was any show that we rushed home from school to watch, it was Pokemon.
A real life reboot would be more than welcome, but who would play Ash?
8. Gameboy
Gameboys revolutionised the handheld gaming concept, and ours were filled with the likes of Thew Sims, Spyro, Crash Bandicoot and Final Fantasy cartridges.
We wouldn't mind one nowadays to entertain us on the commute.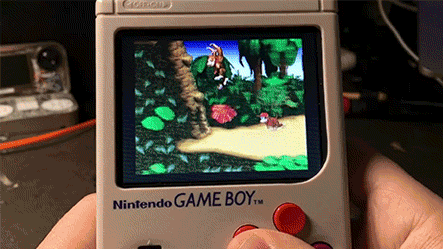 7. Buffy The Vampire Slayer
One of the 90s most iconic shows – we still stream it to this day.
6. DIY Hair wraps
There was always some one in our class who came back from their holidays with a hair wrap – the absolute pinnacle of primary school glamour.
Their popularity led to the development of DIY hair wrap contraptions that more often than not ended up with us having to get our hair chopped off, but if they could improve the technology, we would nit be opposed to a cheeky hair wrap.
5. Mr Freeze
Okay so obviously Mr Freeze's are still in existence, but somewhere around the early 00s, the flavours changed.
We reminisce on the days where you had to absolutely wrestle your sibling for the last blue ice pop in the box.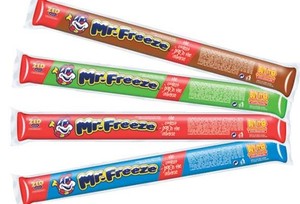 4. Tamagotchis
All 90s kids will remember the horror of getting your Tamagotchi confiscated in primary school, only to get no sympathy after choruses of "but he'll die, Miss" from your teacher.
3. The X-Files
The 90s was the heyday of supernatural TV dramas, and The X-Files captured the imaginations of sci-fi fans the world over.
With all the reboots of vintage TV shows happening at the moment, we wouldn't be mad if The X-Files was among them.
2. Dairylea Lunchables
We had to absolutely beg our parents to buy us these for our lunch boxes, and while we were very rare;ly successful, the few times we were we felt like absolute chefs building our own cheese, ham and cracker towers.
1. Charmed
Okay, finally one thing on the list that actually HAS made a comeback.
The supernatural adventures of Prue, Piper and Phoebe are still as epic today as they ever were, although the graphics might seem a little primitive.