It's certainly been a busy day for the cast of Californian teen drama The O.C.
Literally minutes after we discovered that Adam Brody had welcomed a baby with wife Leighton Meester, we were treated to yet more O.C.-themed baby news.
Ben McKenzie is also set to become a dad… but not quite as soon as his former co-star. The actor is expecting his first child with girlfriend and fellow Gotham star Morenna Baccarin, with the baby due early next year.
Morenna's rep confirmed the news today, though signs of a gently blossoming baby bump were visible under her dress at the Emmys this past weekend.
Ben and Morenna looked every bit the glam Hollywood couple as they walked the red carpet together – and we're loving that scarlet Reem Acra gown.
Brazilian beauty Morenna was previously married to TV producer Austin Chick, with whom she has a one-year-old son named Julius.
Although they only met for the first time on the set of Gotham last year, Ben discovered soon after that he and Morenna had in fact been co-stars before… during his days on The OC.
Speaking around the time the couple first met, Ben told The Daily Beast that he had no recollection of the short-lived previous work together.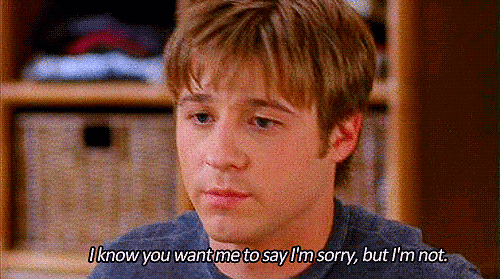 "They just hired Morena Baccarin on Gotham to play my love interest, Dr. Leslie Thompkins, and she said, 'Hey, I did an episode of The O.C.!' and I was like, 'What!?'" he admitted.
We're glad to see they know each other a little better now!