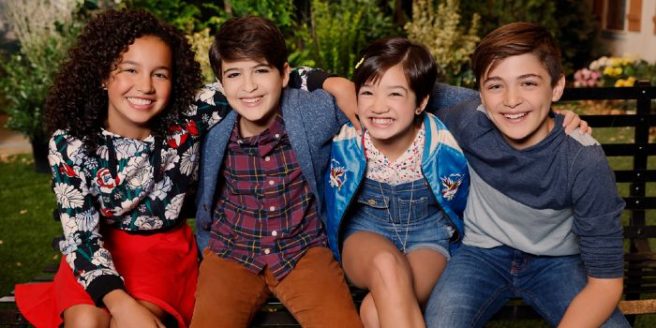 The Disney Channel is excited to present its first LGBTQ storyline in programming for kids.
The iconic TV production channel will introduce the concept in season 2 of their hit TV show Andi Mack.
In the show, viewers will see character Cyrus Goodman, aged 13, grapple with his feelings for one of his male friends.
'Andi Mack is a story about 'tweens' figuring out who they are,' said Disney in a recent statement.
'Terri Minsky, the cast and everyone involved in the show takes great care in ensuring that it's appropriate for all audiences and sends a powerful message about inclusion and respect for humanity.'
'Disney remains committed to continuing to create characters that are accessible and relatable to all children.'
The TV storyline has received a mix of criticism and praise.
"Disney Channel to feature first gay main character" Just more politically correct BS, no wonder our kids are confused. SICKENING!!!

— The Conservative Guy (@andrew_defoe19) October 26, 2017
Critics claim that children should not be 'exposed' no non-heteronormative dialogue.
'Why is there a gay kid on Disney Channel? Stop trying to normalize it! Children do not need to exposed to that,' said one Twitter user.
However, others have praised the channel for being inclusive in representing the LGBTQ community.
I'm emotional over Cyrus and #AndiMack. There are SO many young gay kids who will finally have a character like them on DISNEY CHANNEL. (1)

— Connor Aiden(@consanitygames) October 26, 2017
'Television reflects the real life world and today that includes LGBTQ youth who deserve to see their lives depicted on their favourite shows,' GLAAD's President and CEO, Sarah Kate Ellis told The Huffington Post.
'Disney has been a leader in LGBTQ inclusion and there are so many young people who will be excited to see Cyrus' story unfold.'
Oh, and one more thing while we have you! Don't forget that you can catch up on all your favourite shows for free for a month right here, so sign up now!