Sugar, sparkles and WINE: Yep, rosé doughnuts are making us all drool
If you can't get enough of doughnuts and rosé, then it's safe to say these little delights are right up your street.
Because, well… sparkles, booze and carbs are a girl's best friend, right?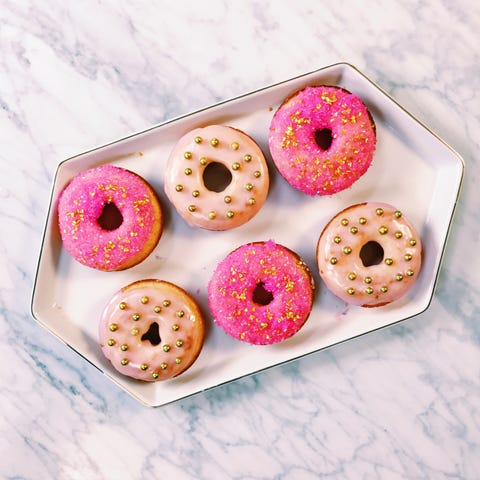 Spotted on Cosmo, the DIY doughnuts caught our attention mainly because they have rosé in them. However, if you just want to eat them and not actually bake them, the website suggests you can just buy plain doughnuts and then follow Tyna Hong's recipe for making the boozy icing.
Cosmo Bites has put together an easy how-to video, and within five minutes, you'll be gobbling these beauties up:
Enjoy!