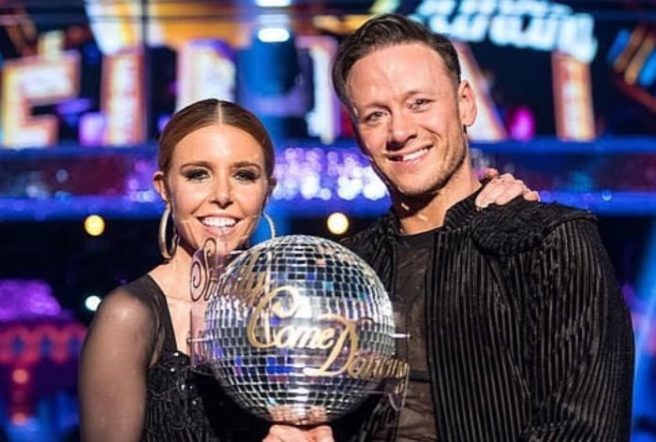 Strictly winner Stacey thanks Kevin Clifton in heartfelt messsage
After weeks of tough competition, TV presenter Stacey Dooley has been crowned the winner of this year's Strictly..
The 31-year-old was paired ujp with partner Kevin Clifton to take home the prize.
The broadcaster took to Instagram this morning to thank her fans for all their support throughout the competition.
'A sincere thank you to every single person who has voted and been so lovely, she wrote.
She also took thew time to pay homage to her dance partner, saying: 'So made up.'
'King Kev. You're a champ….(officially now).'
During the win, Stacey also gave credit to her amazing dance partner.
'I should say something quite poignant, shouldn't I? You know how highly I think of you. I think you are the biggest gem,' she gushed.
'It's no surprise you have been in the final as many times as you have. It's daunting doing something you haven't done before.'
'But he's so patient and he walks you through. You so deserve this. You so deserve this.'
Kevin also penned an Instagram post following their big win.
'We've only gone and done it!!!!! THANK YOU to everyone who voted! I can't actually put it in to words right now… but First and most importantly I want to congratulate the superstar that is @sjdooley I am so proud of you!!!'
That's it for another year, folks.