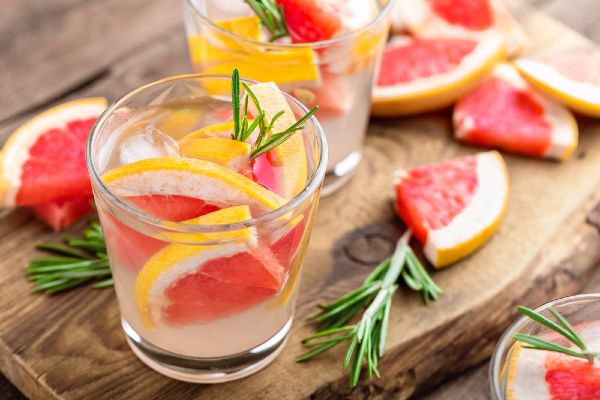 So, this drink will totally de-stress you (and no, it's actually not wine)
Look, we'd be lying if we said certain drinks didn't go hand in hand with a little down-time.
And while getting stuck into a bottle or two of vino with the squad is always a surefire to relax, it's rare we don't regret it slightly when a vague headache sets in the following morning.
Thankfully, someone came up with a beverage which lowers stress levels and reduces anxiety, but doesn't compel you to share your deepest, darkest secrets to a pub full of people.
And if you're not in the know, it's about time you got your head in the game because frankly Tranquini is our new savour.
The first global relaxation beverage that offers a healthy and convenient way to de-stress,Tranquini contains a unique blend of extracts from chamomile, lavender, lemon balm and green tea – all of which have scientifically proven efficacy in reducing stress and anxiety, without causing drowsiness.
Oh, and it doesn't stop there.
Tranquini Water+Juice range was specifically developed for people that want to stop drinking high sugar soft drinks, but do not want to compromise on taste.
With that in mind, Tranquini Still Drink has, on average, 40 per cent less sugar and calories than other sugar-based soft drinks and fruit juices.
So if you want to chill out, save on calories and actively reduce stress levels it looks like you've found your new best friend.